Introduction
Iceland's raw, untamed beauty presents a canvas like no other—a place where the snow whispers stories of old and the Northern Lights dance overhead. The "Iceland Ski Snow Cabin" competition, organized by Buildner, invites architects and designers to contribute to this magnificent landscape by creating a haven for the skiing community. This contest is not just about building a structure; it's about crafting an experience that embodies the spirit of Icelandic winters.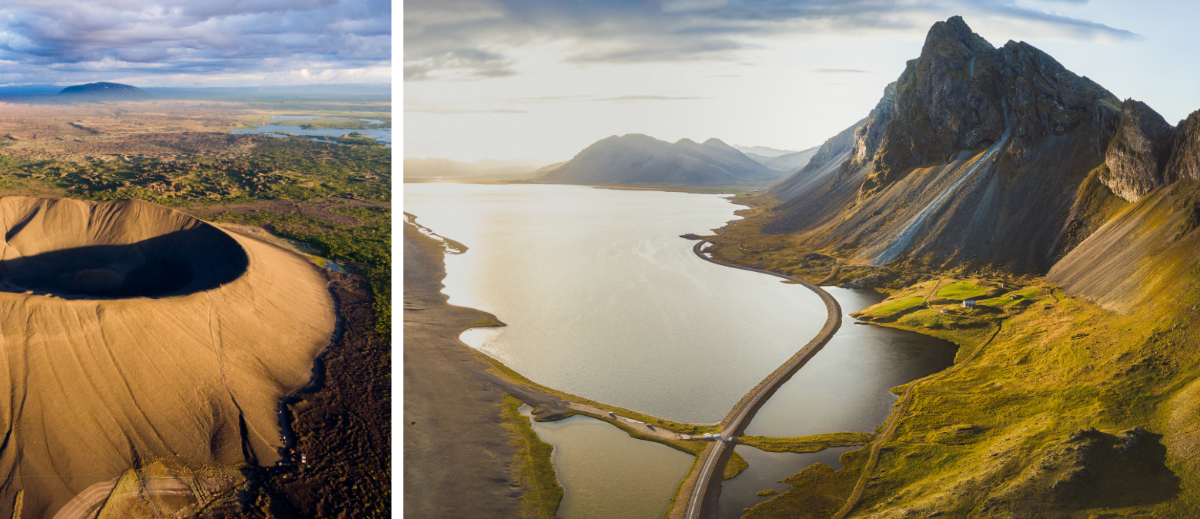 Iceland's striking geography is characterized by its varied and extraordinary landscapes. As a volcanically and geologically active island, Iceland spans 103,000 km2, with 62.7% of it being tundra. Its coastline features numerous fjords, which host the majority of the country's settlements. Iceland's interior, a blend of sand and lava fields, mountains, and glaciers, is inhospitable, and glacial rivers flow to the sea through the lowlands on the island's exterior.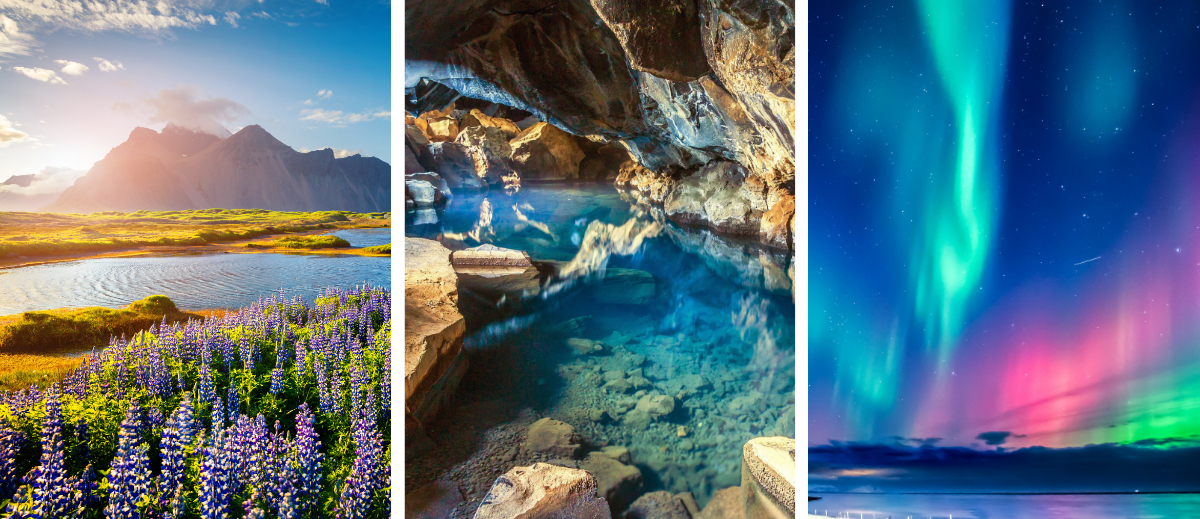 The Mývatn region, located in the north of Iceland, boasts some of the country's most breathtaking natural wonders.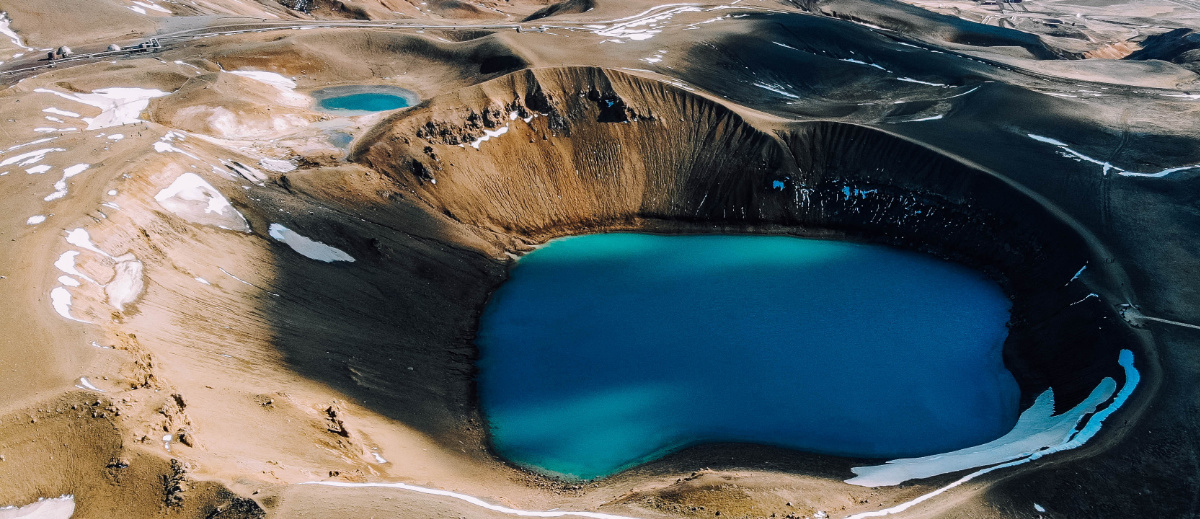 The Krafla caldera, a monumental testament to Iceland's raw geothermal power, stands majestically in the Mývatn region. This seismic marvel is not just a scenic wonder but also an emblem of the island's vibrant volcanic activity. Krafla's caldera, the result of centuries of eruptions, spans approximately 10 kilometers and is part of a larger volcanic system that includes a striking lava field and the renowned Víti explosion crater, filled with a strikingly blue geothermal lake.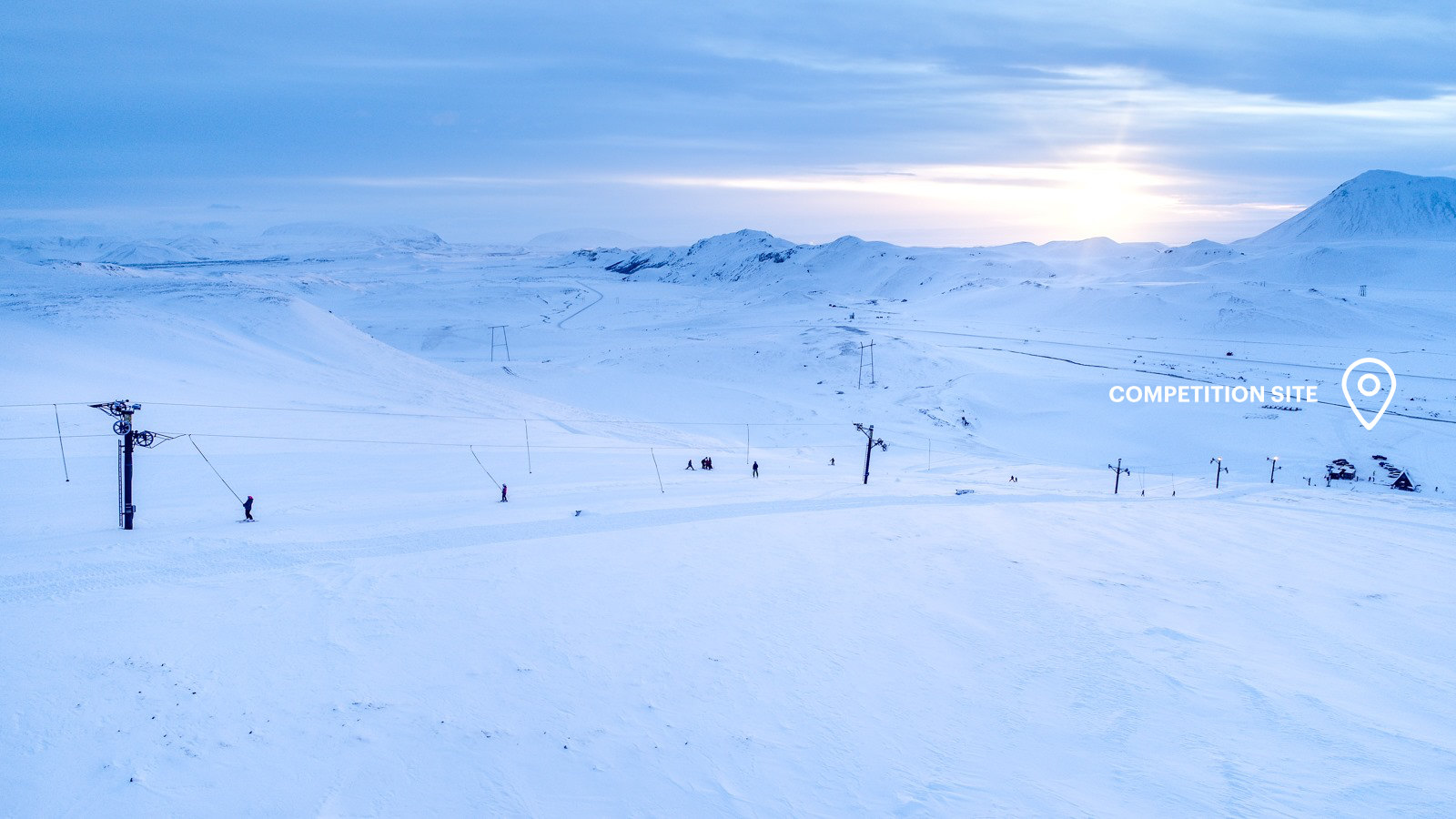 The competition site is a scenic spot just northeast of Lake Mývatn, near the majestic Víti crater, at the foot of a popular skiing slope (Skíðasvæði Mývetnings í Kröflu). Here, amid Iceland's raw beauty, lies the potential site for your innovative cabin design.


Participants are tasked with designing a small-scale cabin that will serve as a warm, inviting pit stop for skiers. This structure should blend functionality with the enchanting Icelandic aesthetic, providing facilities that cater to comfort and practical needs, while also framing the stunning vistas of the surrounding environment. The cabin must integrate features such as a rest and warmth area, a self-serve refreshment station, changing rooms, toilets, equipment storage, and a maintenance garage for a snow groomer.
This competition is an open invitation to imprint your vision upon the Icelandic snow. It's a chance to mold a small yet significant addition to the skiing landscape—a place that will stand as a testament to thoughtful design and the joy of winter sports.


Download the full competition brief for more information!

Competition is open to all. No professional qualification is required. Design proposals can be developed individually or by teams (4 team members maximum). Correspondence with organizers must be conducted in English; All information submitted by participants must be in English.
The full competition brief
The full competition brief can be downloaded as often as required; no additional information will be provided after registration.
(!) Full Competition Brief
Download
Prizes
TOTAL PRIZE FUND
10,000 €
BUILDNER STUDENT AWARD
1,000 €
BUILDNER SUSTAINABILITY AWARD
500 €
6 honourable mentions & certificates
Buildner will acknowledge the outstanding performance of all winners and honourable mentions with Certificates of Achievement.
Publicity campaign
The Buildner's extensive global publicity campaign for the competition winners:
"SEEN BY" ONE MILLION
Results published on buildner.com - one of the leading websites in the industry and is visited by over one million unique visitors each year.
"SEEN BY" 800 000 MORE
Publications on Buildner's social networks (over 600,000 followers) and newsletter campaigns (over 200,000 subscribers).
INTERVIEW
Exclusive interview published with the results and shared on Buildner's social networks.
MOVIE
The competition winners will be granted an opportunity to submit a movie about themselves. The video will be published on Buildner's website and social networks.
MEDIA PARTNERS
The competition results will get international art and design media coverage and will be featured in the world's leading architecture media outlets.
Closing date for registration
17 April 2024
Competition Q&A deadline
23 April 2024
In order to guarantee equal opportunities to all competition participants,
No new questions will be answered after this deadline.
Closing date for project submission
29 May 2024
23:59 (LONDON TIME)
Announcement of the winners
3 July 2024
Competition Q&A deadline
23 April 2024
In order to guarantee equal opportunities to all competition participants,
No new questions will be answered after this deadline.
STUDENT REGISTRATION REQUIREMENTS

Contact us to receive special student rates for group registrations (discount applies for 3+ registrations from one university/school) and to receive further information and support for getting your students involved in architecture competitions. Send us request from your university email address along with basic information about yourself and your university/school. Please note that only recognized university staff can apply for the reduced student rate.
Jury
Jury members shall under no circumstances be contacted by competition participants or their representatives. Participants who attempt to contact jury members, shall be disqualified.

All jury members are involved in the evaluation based on their availability at that time. All communication regarding the competition should only be carried out with Buildner staff. For any questions please contact us on [email protected]