Once your competition registration is validated successfully, you have the option to invite team members to your project. If you prefer, you can also continue to participate solo. To add team members, please follow the steps outlined in this guide: https://architecturecompetitions.com/how-to-add-team-members-after-april-2023
After adding new team members, you also have the flexibility to assign the team leader status to another member.
To change the team leader, please follow these steps:
Step 1
As a Team Leader - visit https://architecturecompetitions.com/login and log in using your architecture.info credentials, click on "Manage Team Members"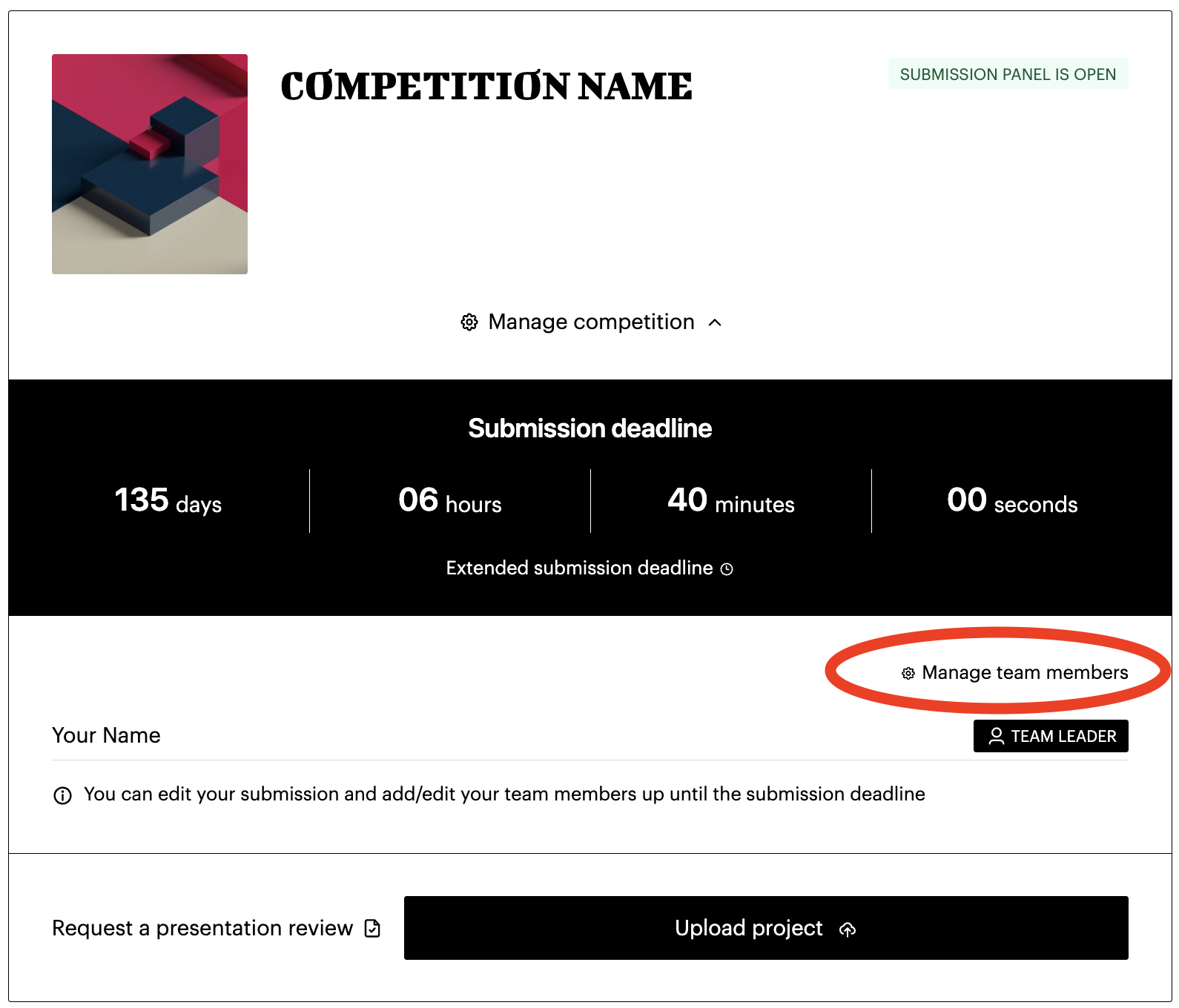 STEP 2
To change the team leader, find the team member you wish to promote and click "Make a New Team Leader".
Please note that once a new team leader is assigned, your team management rights will be transferred to them, and they will be responsible for uploading the project. All future correspondences will also be carried out with the new team leader.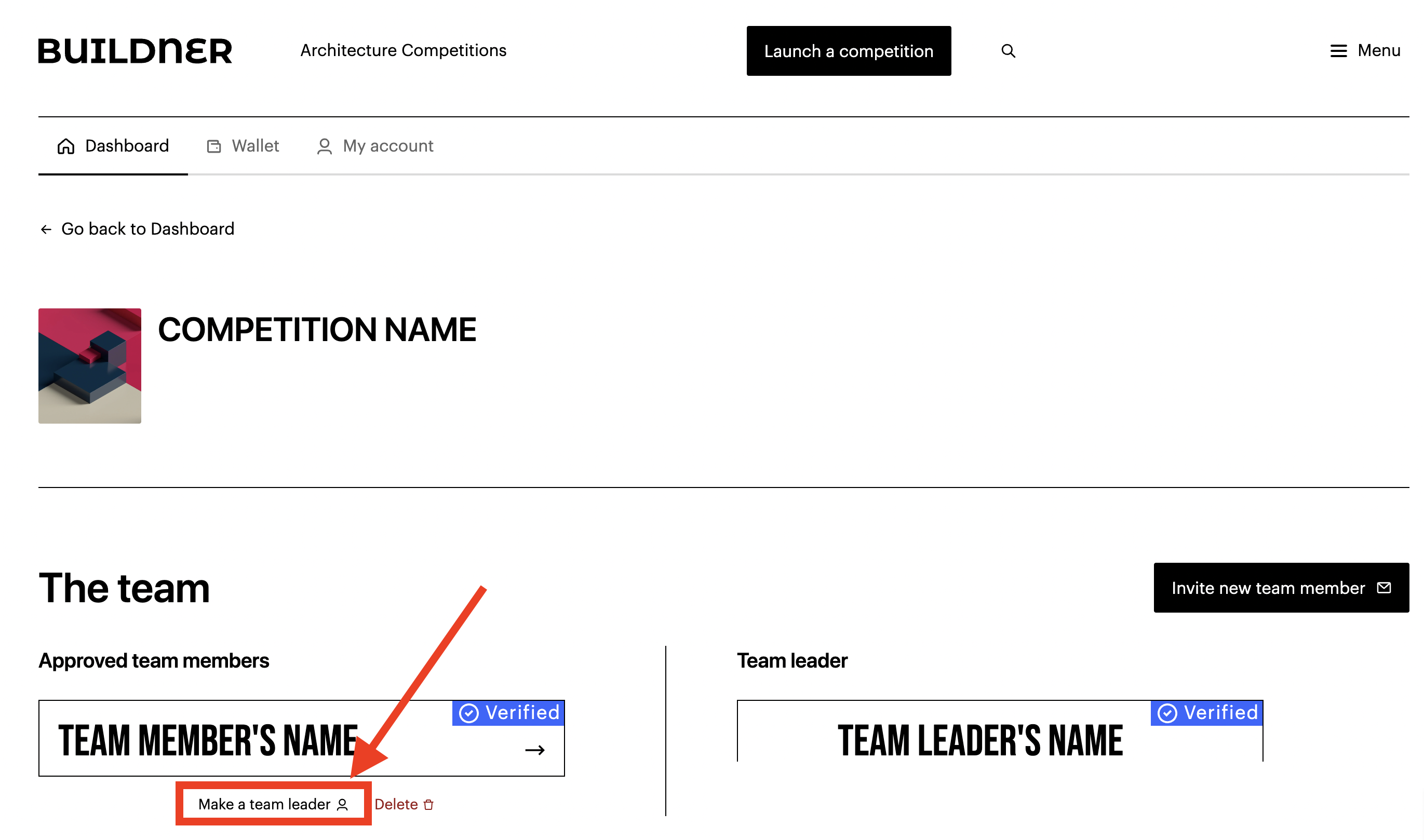 For any questions, contact us - [email protected]