Foreword
The Berlin Affordable Housing Challenge is part of Bee Breeders' Affordable Housing competition series. Run in partnership with ARCHHIVE BOOKS, this competition tasked participants with submitting innovative design proposals for tackling Berlin's housing crisis.

Germany's new government, formed in 2021, has vowed to make affordable housing a centerpiece of its agenda. Berlin, the capital city and the country's center of gravity for entrepreneurship and new business, is in particular feeling extreme housing market pressures. According to an article published by NPR during the period of this competition, eight out of 10 city residents are now renters, where rent has increased 42% since 2016, and where an average of 40,000 new residents arrive each year.

Bee Breeders' Affordable Housing design series posits that there is no one right answer to making housing affordable. Today, a host of new ideas and platforms are enabling people to own or purchase homes. These creative methods include everything from community co-living facilities, to 3D-printed homes, stackable modular homes and new forms of transit-oriented development.

There were no specific design or site requirements for this competition. Proposals were requested to be flexible, enabling accommodations for a variety of inhabitant types: single professionals, couples, families, or group living. The brief sought designs for a pilot-phase concept for affordable housing, which could be carried out within Berlin to increase its housing stock.

Bee Breeders collaborated with a regional and international interdisciplinary jury panel. The full panel included: Enlai Hooi, the Head of Innovation at Schmidt Hammer Lassen Architects in Copenhagen, Denmark; Samuel Gonçalves, founder of SUMMARY, an architectural practice based in Porto, Portugal; Maya Mahgoub-Desai the Chair of Environmental Design at OCAD University and a practicing Urban Designer and Planner with Moriyama Teshima Architects; Alexander Sacharow of Berlin-based Penthaus à la Parasit, a political advisor, activist and artist whose fields of expertise are housing, economics and foreign policy; Andreas Tjeldflaat, Norway-based founder of Framlab and a member of the Real Estate Market advisory group for UNECE; and Jakob Wirth of Berlin-based Penthaus à la Parasit, an artist, activist and sociologist whose work focuses on public space.

Selected winning designs will be featured in ARCHHIVE BOOKS' next issue of its publication series What is Affordable Housing? Bee Breeders and its jury panel thank all individuals and teams that submitted proposals.
Project name
Roofs of Berlin
Authors Moritz Maier, Ruonan Wang
Country
Germany
Jury feedback summary
According to the jury, Roofs of Berlin is a "compelling and considerate proposal with the potential to infuse new life and character into existing buildings. It demonstrates the potential of using existing building structures in Berlin to create additional housing, and it shows a deep insight into the challenges of the specific site in question (roofs) and illustrates how the idea of self-help still can play a role despite ever increasing technical demands. It presents a unique proposal for combining a creative building design with a potentially viable associated ownership model. The flexible and adaptable expanding unit system caters to diverse family units and the potential for those families to expand or contract. The functional programming is well-considered as is the provision of some outdoor respite. The compelling visualizations present the spaces as pleasant and uncompromised by the height and scale of the proposal. Although the proposal proposes a thoughtful strategy for construction, there would be various additional complexities to building on such a large, existing, and centrally located structure and providing a safe and desirable means of circulation to and from the rooftop units would also need to be carefully considered. Additionally, there may be several complexities to managing a communally-owned property as well as mitigating the risk of such units becoming highly desirable premium penthouses over time."
Enter an open architecture competition now
Project name
EXTRA - In the light of shadows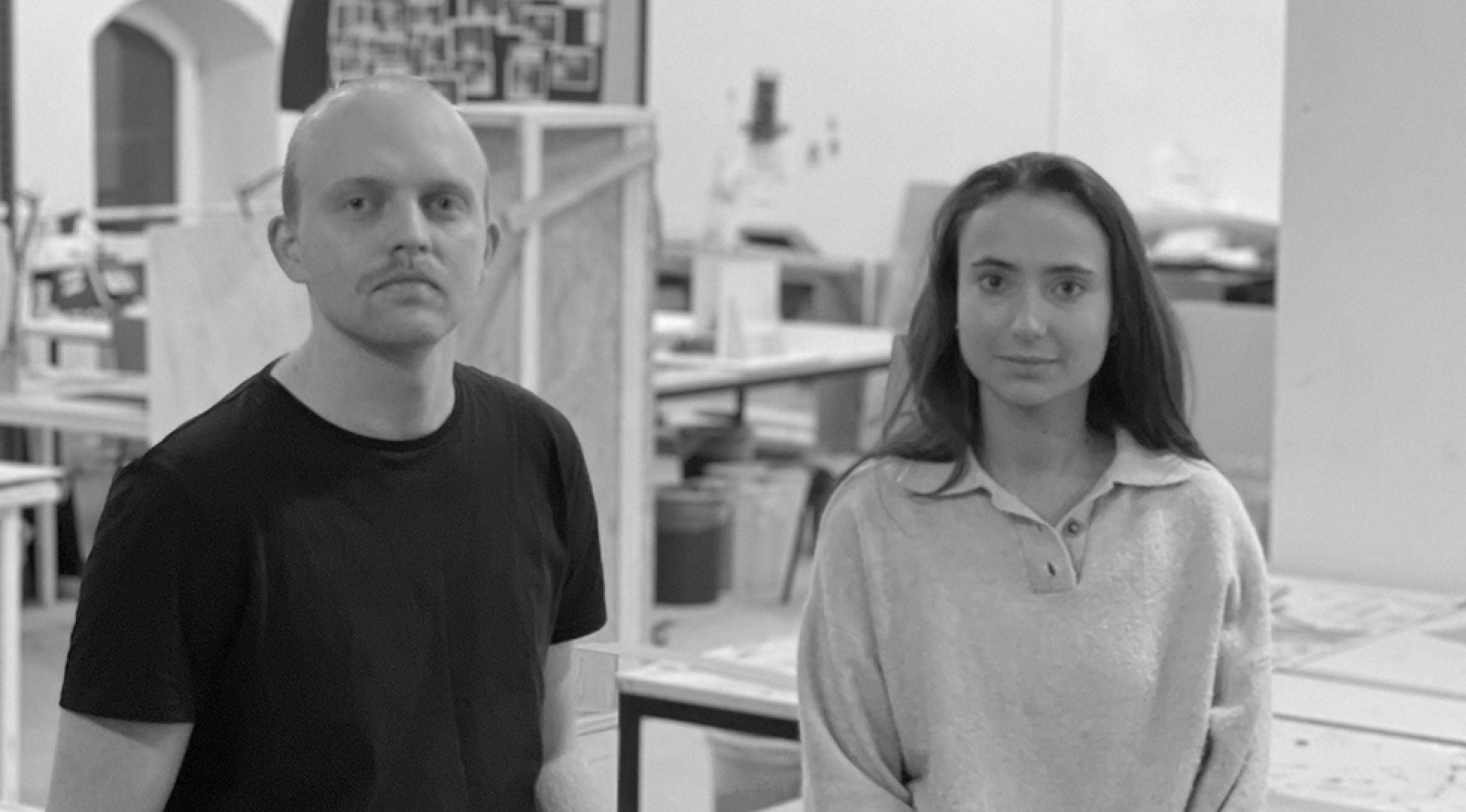 Competitions usually have fewer design restrictions than other types of architectural work. It gives you the liberty to look at things from a different angle and you have the chance to come up with unconventional solutions. We belief this practice is important to generate innovation and we enjoy being part of it.
Read full interview
Authors Ana Richter de Arce, Jakob Fischer
Country
Germany
Jury feedback summary
EXTRA - In the Light of Shadows addresses a ubiquitous class of post WW2 buildings which deserve a deeper consideration for the question of addressing the housing crisis in Berlin. According to the jury: "These buildings are often in urgent need for improving energy efficiency and renovation. The proposal demonstrates how this can be combined with creating additional housing and thereby combining the challenges of affordable housing with the need to improve housing stock in the fight against climate change. The plans and visualizations demonstrate comfortable and spacious interiors and rational spatial organization that would cater to various living situations. However, it is in need of a more convincing argument as to why current residents would desire to so completely alter their homes. Challenges that may arise could be related to the complexities of modernizing and retrofitting an existing space, structure and design. Difficult to verify in terms of practicality, it is an interesting provocation nevertheless."
Project name
Shaking hands
Company
Syntaxis
Authors Alexander Starikov, Evgeniy Chebyshev, Evgeniy Goman, Anna Isaeva
Country
Russian Federation
Jury feedback summary
Shaking Hands proposes a building typology in the form of a long-span bridge that pairs ground level commercial shopping facilities with three or four levels of residences - a hybrid to promote urban connectivity. The choice of material is half-timbered construction, often used in Germany, in which walls are constructed of timber frames and the spaces between the structural members are filled with various other materials. The staccatoed series of sloped roofs are meant to provide surfaces for solar panels, while also establishing a dynamic urban skyline that references the human scale. According to the jury: "The building design allows its implementation in unconventional areas, without any cost to the municipality, while working at the same time as public space connectors. Considering the cost of the land in Berlin, even if these buildings become more expensive in terms of structural components, the solution remains smart and economically friendly."