We'd like to take the opportunity to introduce you to the Honorable mention winner of our "Architectural Visualization Award / Edition #2" competition – Dajana Elez from Serbia!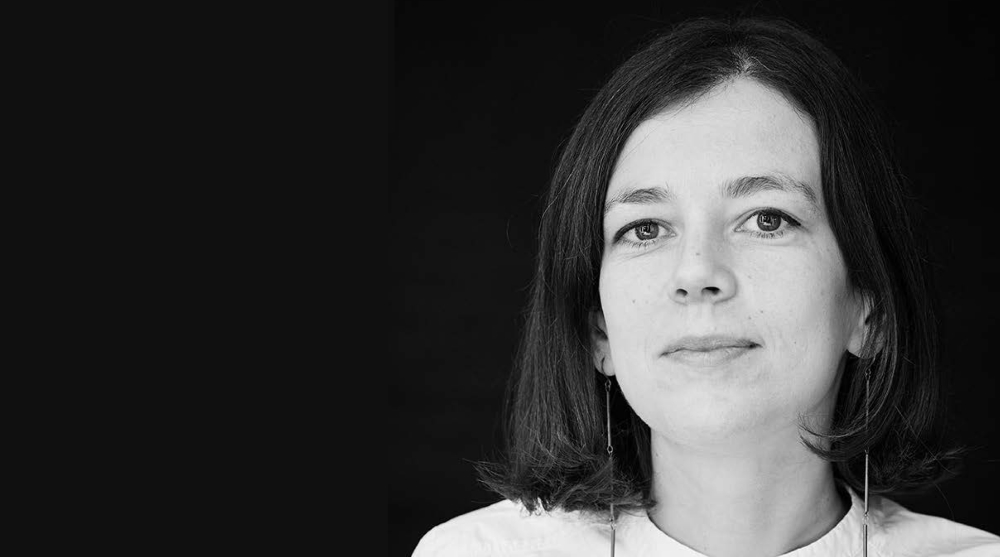 Dajana Elez
Please tell us about your company (when it was founded, where it is based, how many employees, etc) Alternatively, if you do not have a company, please give us some insights on your own professional/academia background.
I graduated in 2016 from Städelschule in Frankfurt, where I obtained my Master of Arts in Architecture degree. Prior to that, I completed both my Master's and Bachelor's degrees in Architecture at Technical University in Belgrade, providing me with a strong engineering and planning background. Since 2015, I have been employed as a design and planning architect in Germany. Initially, I worked as a facade designer and later took on roles as the author of complex competitions, particularly in the phases of conceptual studies, internal design discussions and presentations, planning, and feasibility studies. I was trained to work more or less independently and come up with proposals.
Brief information about the projects that you/your company have been involved with. For instance, what scale have you focused on/preferred, any significant projects where the company/ individuals have been Involved?
The projects I worked on varied from large-scale urban planning (often) to small interior design tasks (rare). Additionally, I worked on planning and synchronization of plans and projects with other engineers. The typology of projects differed, ranging from public buildings such as museums and schools to residential and office buildings. The scale most often ranged from the design scale up to 1:100 scale.
Regarding the competition projects I was involved in:
■ Competition: KCAP Hafenpark Quartier_ Frankfurt, third prize
■ Museum for Modern Art "Reinhard Ernst"_ Wiesbaden, built
■ Competition: Tower 99 West_ Frankfurt, built
■ Competition: Discussions and forums: City North_ Hamburg, city calls
■ Competition: North Sea resort_ Cuxhaven, first prize
What does architecture mean to you and what is the role of an architect in your society?
The meaning of architecture to me is essentially everything. I live and breathe architecture completely; it is intertwined with every activity I do. Architecture is not just about physical structures; it's about the mind, body, and their relationship with the universe they inhabit—whether virtual or physical. Conscious existence and the movement of the body in space represent the architectural organization of life. The cultivation of landscapes, their evolution, and our perception of them all contribute to a critical view that evolves throughout history. Constantly modifying, rewriting, and recreating—this is architecture, which means living. I cannot separate my mind from the shifts in scales, from simulation, the control of inside and outside views, and the inner will versus simulated behavior. As an architect, I would say my agency lies in formal control—whether in virtual or physical environments. In the virtual realm, I make use of drawings and videos to reshape consciousness, while in the physical realm, I organize social life and physical rituals, directing movements.
Why do you participate in architecture competitions?
International competitions pose the most pressing questions of the moment, challenging architects to address society's most urgent problems and emphasizing the need for their vision where it is most needed. Therefore, I feel obligated to provide a direct response to the current societal challenges, shaping the future and envisioning what it means to take charge. This year, I participated in several competitions independently and attempted to formulate a Ph.D. proposal topic. However, the work is still in progress and awaits approval.
What advice would you give to individuals who struggle to decide whether it would be beneficial for them to participate in architecture competitions?
Well, it certainly is not a must and should not be a 'one-size-fits-all' approach. If there is the luxury of time, a benefit in terms of taking on a challenge, a desire for self-improvement, or a specific interest in a particular subject, then one should go for it. Besides, it's a continuous process and makes sense only if there is a common good in your participation. Otherwise, it's a track you have to be on, as a designer, with its own demands and dynamics. That's why I don't stop, no matter what. In my view, there is a lot of wasted money from getting a sudden idea to participate in a competition as a 'creative sketching' exercise without a clear goal.