We'd like to take the opportunity to introduce you to the 1st prize winners of our "Architectural Visualization Award / Edition #2" competition – Meshal Alradadi and Halie Kim from United States!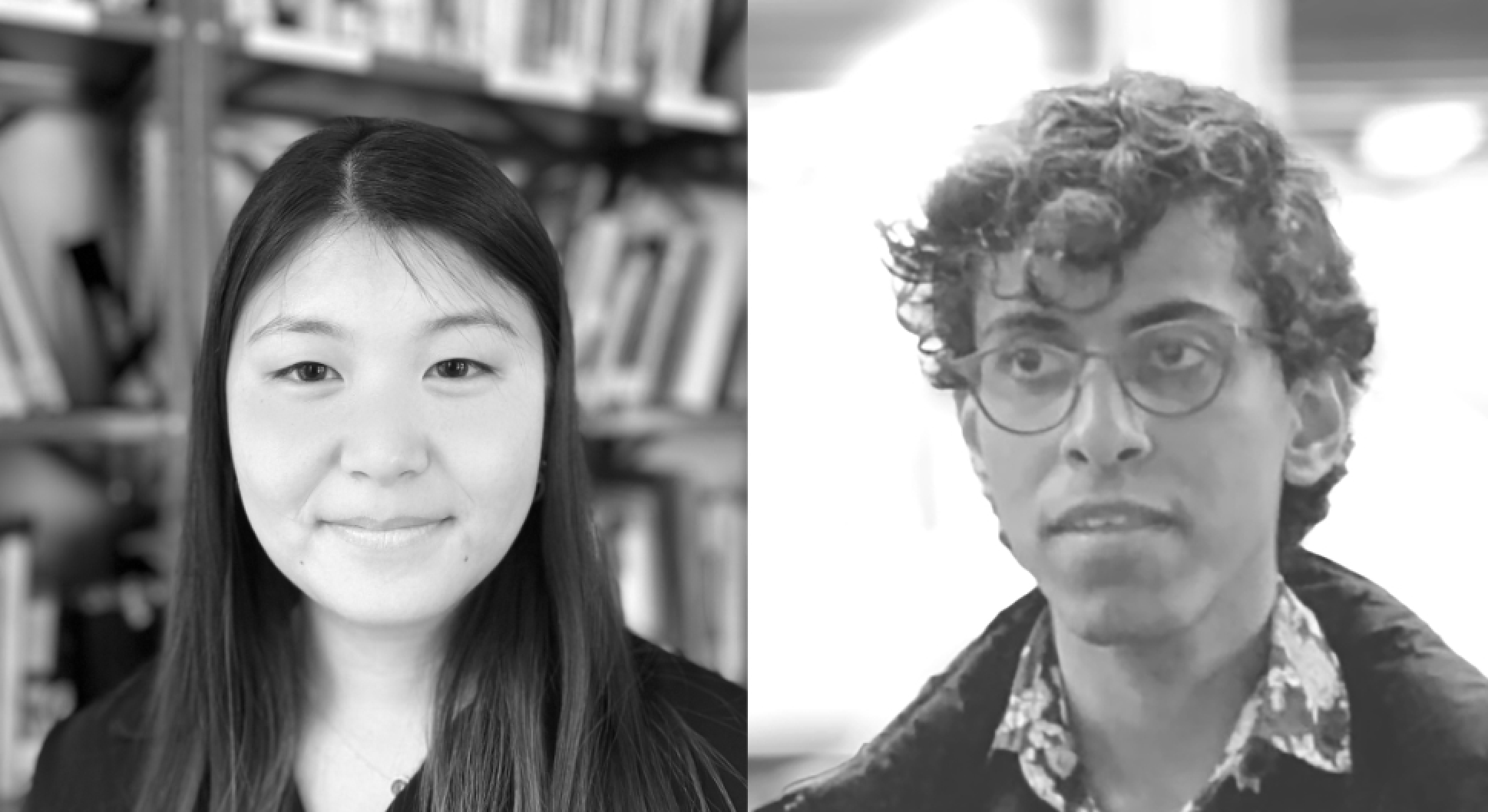 Meshal Alradadi and Halie Kim
Please tell us about your company (when it was founded, where it is based, how many employees, etc) Alternatively, if you do not have a company, please give us some insights on your own professional/academia background.
My academic partner, Halie, and I are recent graduates from the esteemed Pratt Institute. Together, we share a deep and abiding passion for architectural academia. Our mutual interest predominantly revolves around the exploration and investigation of architecture's significant role in societal structures. We diligently delve into themes concerning architecture's impact on preserving the intrinsic values of cultural significance and heritage.
Throughout our academic journey, we have been engaged in thought-provoking research and analysis, often directing our focus towards understanding the pivotal role of collective memory in redefining public spaces. We are honored to have our relentless efforts recognized as we were awarded the Best Degree Project of 2023. Our thesis meticulously unpacked the importance of collective memory, which is instrumental in crafting innovative definitions of public spaces—definitions that are conscientiously designed to counteract and challenge the prevailing ideologies of private institutions.
In addition to the aforementioned, we also invest our intellectual energies in other significant areas of academic research. A topic of particular importance to us is the study and understanding of African American spaces, examining their capacity to foster and cultivate thriving communities through thoughtfully designed architectural constructs. We believe in the transformative power of architecture as a medium to nurture and support communities, and we are committed to contributing our knowledge and insights to this fascinating field.
What does architecture mean to you and what is the role of an architect in your society?
For us, it is a powerful language that communicates values, history, and identity. It is a transformative medium that not only reflects but also shapes society, subtly influencing the dynamics of our daily lives and interactions.
In our perspective, architecture holds the profound responsibility of preserving and communicating collective memory and cultural heritage. It serves as a bridge, connecting past, present, and future, facilitating a dialogue that fosters a deeper understanding and appreciation of our shared humanity. Architecture, in our hands, becomes an invaluable tool for crafting spaces that not only respond to the immediate needs of society but also anticipate and address future challenges and opportunities.
The role of an architect in society, as we envision it, is to be a thoughtful and informed designer, a responsible and ethical professional, and, above all, a sensitive and empathetic human being. Architects are stewards of the built environment, tasked with the duty of creating spaces that are not only functional and aesthetic but also socially responsible and culturally relevant.
Why do you participate in architecture competitions?
Participating in architecture competitions is a conscious and deliberate decision on our part, driven primarily by our desire to maintain a platform for personal expression and to preserve our intellectual curiosity. These competitions represent a fertile ground where ideas can grow unrestrained, allowing us to push our design ideas beyond conventional boundaries and explore theories that pique our interest.
In the competitive arena, we find the freedom to experiment and innovate, unencumbered by the constraints typically found in client-driven projects. Here, our creative voices can be heard clearly, and our distinctive perspectives on architecture and design can shine through unfiltered. This environment not only nurtures our creativity but also challenges us to think critically and reflectively about our work and the broader implications it holds for society and the field of architecture.
What advice would you give to individuals who struggle to decide whether it would be beneficial for them to participate in architecture competitions?
Competitions are arenas of exploration where you are encouraged to push boundaries and think outside conventional norms. This environment fosters intellectual curiosity and creativity, helping you grow not just as an architect but as a thoughtful and innovative individual. Participating actively in competitions enables you to build a robust portfolio that reflects a wide range of skills and competencies. Each submission adds to your body of work, showcasing your ability to handle different design challenges and constraints.