Trekking cabins vary greatly the world over, making the most of the environment and surroundings to act as either a shelter from harsh conditions or an upscale resort or hotel. Trekking cabins appear in some of the world's most desolate locations such as frozen landscapes and desert mountains, their presence allowing tourists to experience the spectacular environment more fully.

When it comes to breathtaking hiking trails, few places on Earth can match the majesty of Scandinavian countries like Norway, Sweden, Finland and Iceland. With scenery that is so unique it looks almost alien, it's no wonder that trekking tourism is a major source of income for some of the northernmost countries in the world. The Iceland Trekking Cabins architecture competition is looking for ideas for a series of modern trekking cabins that could be located in various spots across some of Iceland's most famous trekking paths, and the country that is by far the most established when it comes to hiking cabins and trekking tourism is Iceland's neighbour Norway. The northernmost Scandinavian country has many high-profile and impressive trekking cabins established throughout its mountainous terrain.


Rabot Cabin, Norway

Offering a spectacular refuge for hikers visiting Hemnes in the north of Norway, the Rabot Cabin juts out of the stark mountain range and is a welcome retreat for those trekking across the difficult terrain. The contemporary structure designed by Jarmund/Vigsnæs Arkitekter is only accessible on foot or skis, and was inspired by the locations rugged surroundings. The shape of the chimneys deliberately mimic the outline of the mountains behind it and huge windows overlook the Okstindbreen glacier.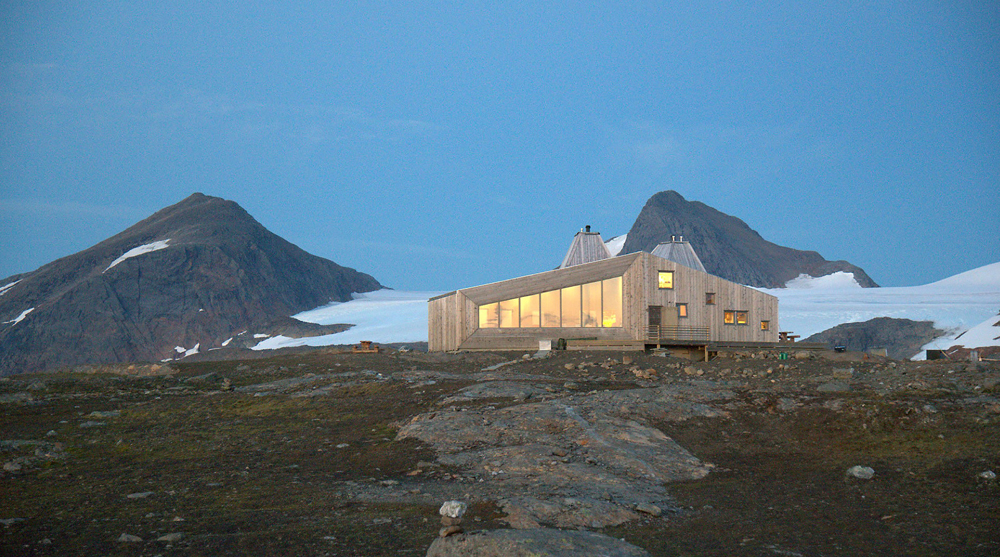 Image source

Named after the French glaciologist and geographer Charles Rabot, who is known for his explorations of the mountainous area, the Rabot Cabin is situated in a remote and somewhat dangerous location, with a rescue hut located some 50 metres away should the main cabin be destroyed by extreme conditions. Rabot Cabin is just one of 500 affordable cabins offering basic shelter and accommodation to trekkers and skiers throughout Norway, and is operated by the Norwegian Trekking Association.


Wild Reindeer Centre Pavilion, Dovrefjell National Park, Norway

Another incredible Norwegian trekking cabin is located on the fringes of Dovrefjell National Park in the village of Hjerkinn, and was designed for observing Europe's only wild reindeer herds. The Wild Reindeer Centre Pavilion was designed by Norwegian architects Snøhetta, who are well known for the sloping, marble-and-glass Norwegian National Opera and Ballet in Oslo. The ultra modern exterior gives way to a very organic interior, with a gigantic curving pine wall with amphitheatre-style seating molded to simulate the look of eroded rock and the silhouettes of the surrounding Dovre mountains.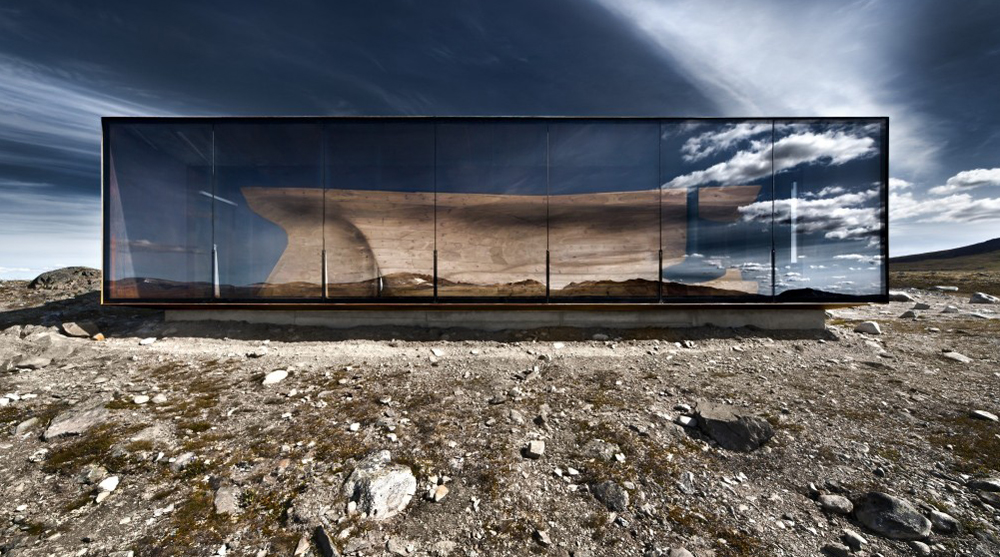 Image source

Preikestolen Tree Camp, Norway

The Preikestolen Tree Camp is something of a Nordic take on the futuristic jungle homes from the film Avatar. The Tree Camp consists of five pods that can sleep up to three people each, and are constructed from steel frames wrapped in canvas. The pods have wooden floors inside and are connected by a hanging walkway.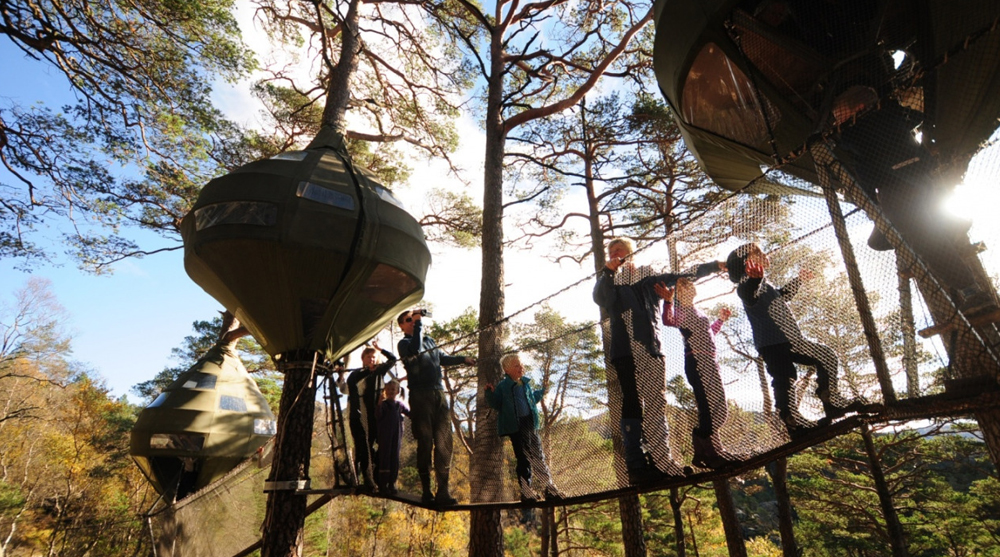 Image source

For something a little more rustic there is the Preikestolen Mountain Camp, which is a vertigo-inducing construction of mesh and metal rigged to a cliff face. The exterior is incredibly minimal, blending in with the stony mountain face, with an interior that more closely resembles a lobster trap than a trekking cabin.


Encuentro Guadalupe, Baja California, Mexico

Encuentro Guadalupe is situated just a few hours drive away from the border in San Diego, and consists of 22 huts which stand like lookout posts along a ridge high above the Guadalupe Valley in Baja California. Designed by architects Graciastudio, Encuentro Guadalupe is mounted on slender legs to minimise the impact on the boulder-covered slopes.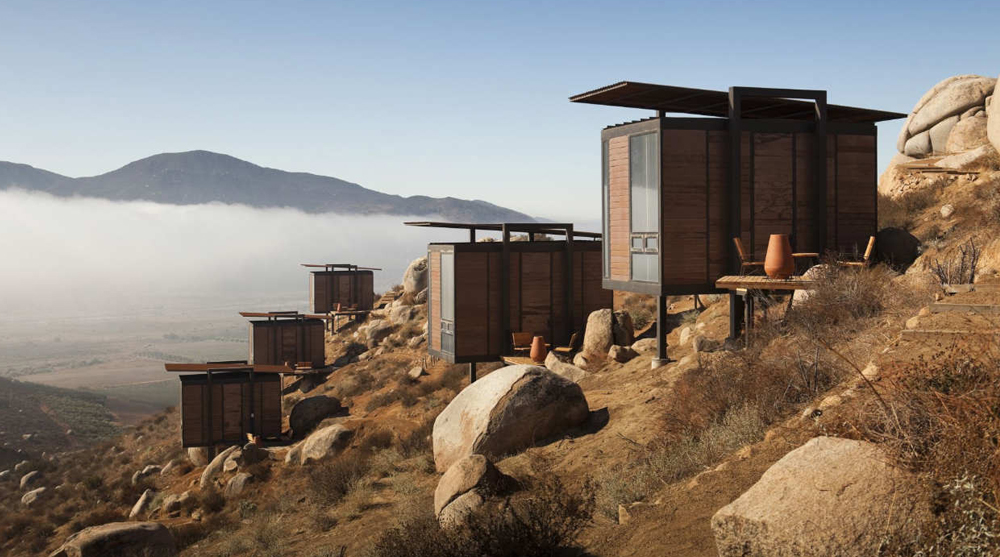 Image source

The modular cabins were designed with a minimalist interior of monochrome and wood with floor to ceiling windows to take full advantage of the view, and remain in keeping with the regional trend of cutting-edge vineyards, restaurants and places to stay throughout the valley.


Refugi Lieptgas, Flims, Switzerland

What looks like an unassuming cabin in the woods from a distance, the interior of the Refugi Lieptgas in Flims, Switzerland is slick and incredibly modern.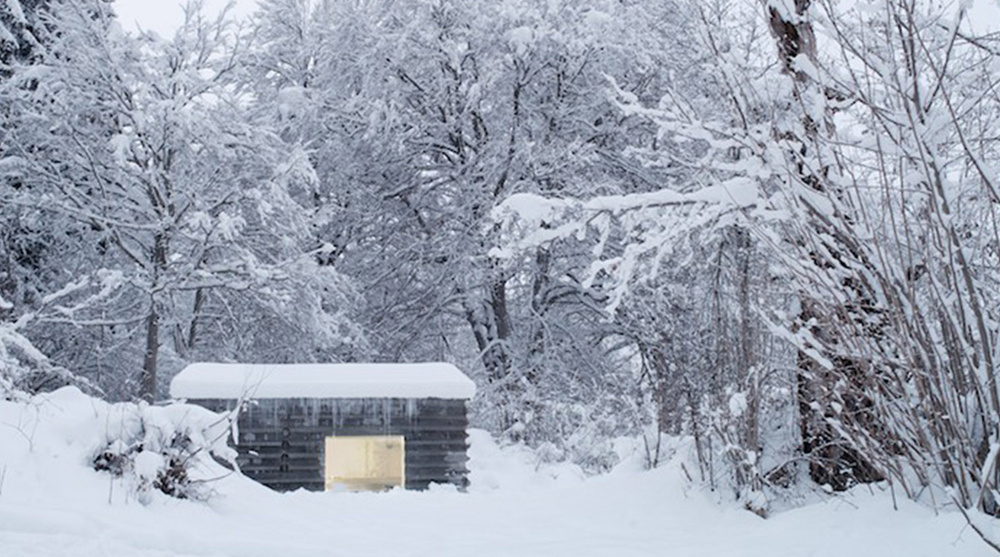 Image source

Built entirely of concrete, the interior urban aesthetic features slick, butter-smooth, pumice-grey, raw concrete walls, and is sparsely furnished with two chairs, a kitchen table and single fur-draped seat by the fire.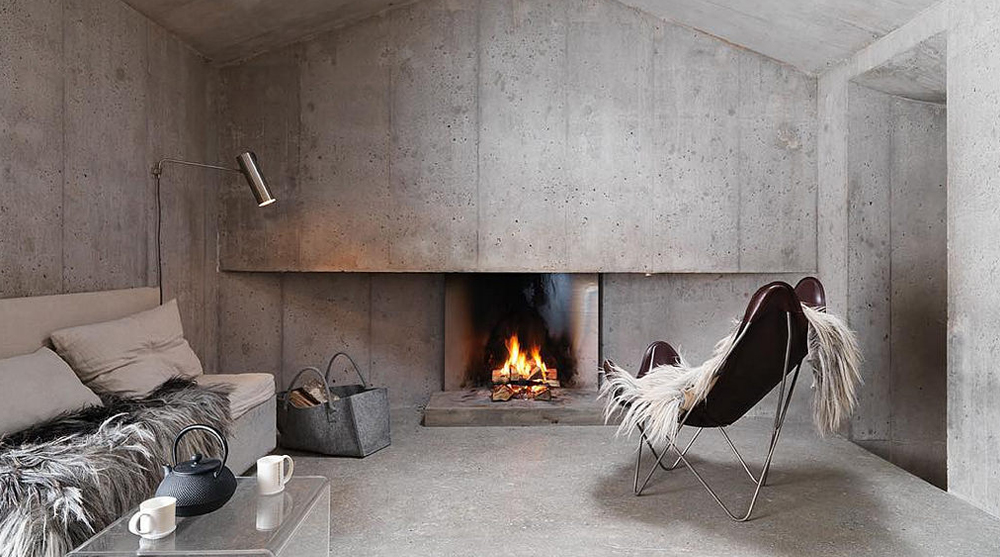 Image source

This distinctly modern trekking cabin was designed by architects Selina Walder and Georg Nickisch, and was crafted by taking a cast of a traditional log cabin and, while the plaster was still wet, pressing horizontal logs against its exterior before removing them to leave ghostly troughs and grains. The architects designed the refuge to resemble ruins, standing as it does on the spot of a dilapidated old hut, which was used as the mould.

There really are no limits as to what makes an incredible trekking hut, they can be modern or medieval, subtle or seriously grand. Take part in the Iceland Trekking Cabins architecture competition and put your creativity to the test and create a series of cabins that can be constructed throughout Iceland to allow hiking tourists better access to some of the country's best trails.