We'd like to take the opportunity to introduce you to the winner of the honourable mention of our "New York Affordable Housing Challenge" competition - Ksenia Chernobrovtseva and Petar Petricevic from United States!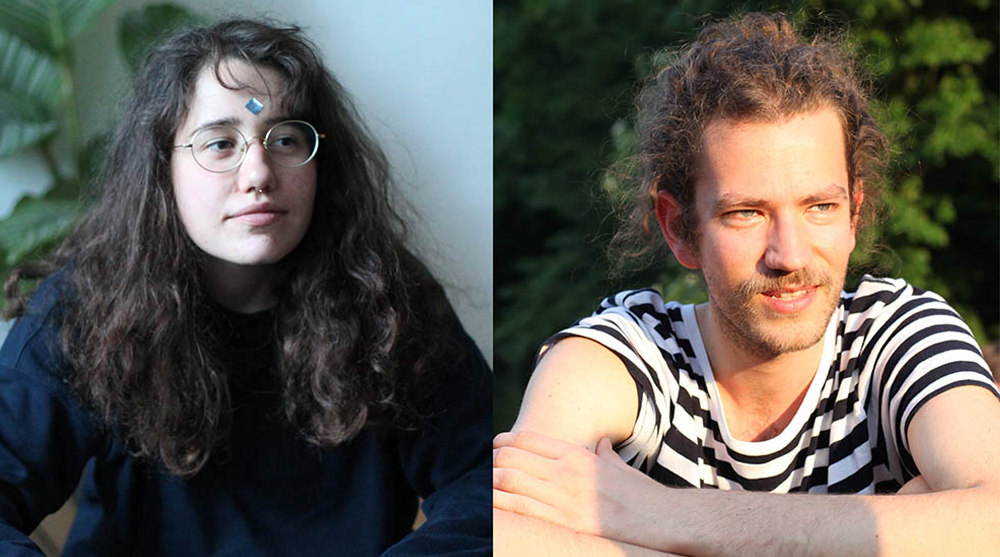 Ksenia Chernobrovtseva and Petar Petricevic from United States
By summer 2014 both of us obtained a Bachelor degree of Architect. Ksenia graduated from Moscow Architectural Institute and Petar from the Faculty of Architecture at Belgrade University. Our common background started from a Master programme In Dessau International Architecture school based on Bauhaus. During the winter of 2015, both of us had experience of an exchange semester. Petar chose Bezalel Academy of Arts and Design in Jerusalem, where he could explore life in the Middle East and Ksenia chose l'Ecole Speciale d'Architecture in Paris. That semester also gave Ksenia an opportunity to have an Internship with Philippe Rahm Architects. Back in Germany we lived and worked on our Master Thesis in Berlin. At the same time, Petar was working as an intern for June 14. After graduation, we developed our careers and lived in different countries. Currently, Petar is living in New York, USA and Ksenia in Berlin, Germany. That does not prevent us from working together on ideas we are interested in. We did not register a company, but are looking forward to turning our collaboration into something bigger.
Brief information about the projects that you/your company have been involved with. For instance what scale have you focused on/preferred, any significant projects where company/ individuals have been involved?
During the Master programme, we worked on two projects as a team. The first being an urban scale project concerning the development of Hendourabi, an Iranian island in the Persian Gulf. The second focusses of Computer-Aided Design and particularly the use of parametric software in an analysis of urban setups. Collected data about the proximity of Youth Social Institutions in one of the Moscow central districts allowed to suggest the implementation of adult enjoyment within the same plane.
What does architecture mean to you and what is the role of an architect in your society?
From the idea of becoming an architect and entering the profession of architect, approximately 10 years passed, the largest part of our conscious lives. Through this period of time, we implanted the notion of Architecture in our being. Constant education within the architectural field shaped our surroundings, our way of thinking, and deployment of our acquired skills. The role of the architect in our society would be ideally not prevailing over anyone else's role. But in reality, there is an image of a committed hero who is ready to devote his own life for beauty and human being's happiness. Behind this image we assume, that the architect has a special gift of perception.. There is a vision that from one side allows to notice the progress in life, people, the details, the ideas, the winds. From another side, the eye of the architect recognizes the opportunities, the potential in things that might seem hopeless, the ways to flip, to awaken a situation and turn it into a productive direction.
Why do you participate in architecture vision competitions?
Architectural vision competitions are an impetus for the flight of imagination that has potential to land on the ground with the appearance of something helpful, solid and appealing. It is the opportunity to create without seeing the competitors (who are also enormously empowered) which then you overcome and become stronger by yourself.
What advice would you give to individuals who struggle to decide whether it would be beneficial for them to participate in architecture vision competitions?
Participation in architectural vision competitions consumes energy and time within a tight time frame, but the balance of energy always tends to zero so there will be equal feedback. The returned energy would not always have an appearance of victory, but it will turn into something moresupportive and pleasant, something that you will never question, doubt or perceive as unbeneficial.