We'd like to take this opportunity to introduce the 1st prize and Student Award winners of our Melbourne Tattoo Academy competition - Agathe Sautet, Clara Berthaud and Matthieu Friedli from Switzerland!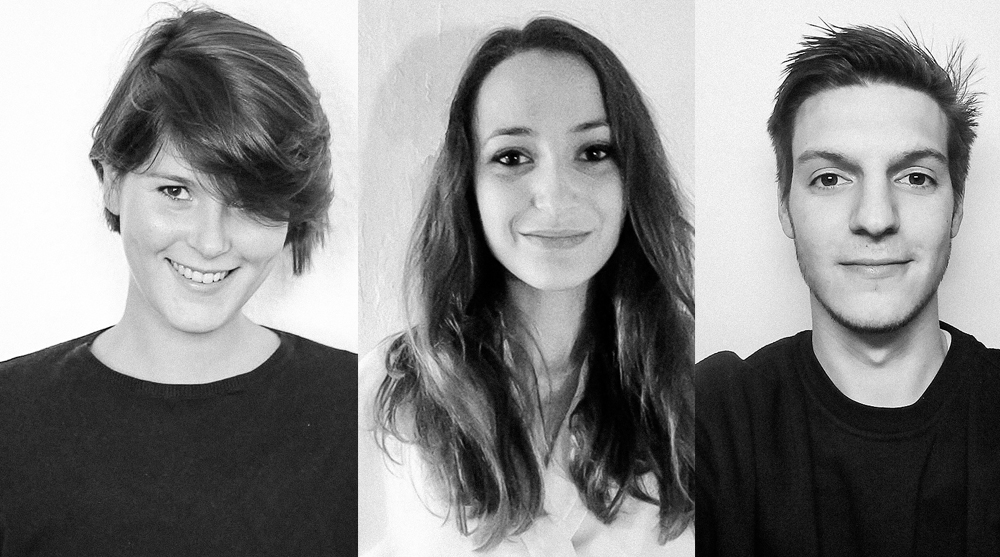 1st prize winners: Agathe Sautet, Clara Berthaud and Matthieu Friedli from SwitzerlandWe are currently studying in different Universities (Agathe in the École Nationale Supérieure d'Architecture de Strasbourg (ENSAS); Clara in the École Nationale Supérieur d'Architecture de Versailles (ENSAV); Matthieu in the Swiss Federal Institute of Technology Lausanne (EPFL).

Last year, we decided to experiment in the practical world of architecture through an internship and to work on real projects, but also to live in a city that could propose a certain context and history. We decided to move to Berlin, where we met. Each of us worked in different offices and we used our various approaches and backgrounds to improve our reflexions.

During this year, in parallel with our professional work, we also felt the need to take part in a competition, as we assume that a project is a good way to generate knowledge, as well as testing various graphical tools to communicate an idea or a space.

What this competition means for us is the opportunity to develop in group a personal project for the first time. We choose to participate because the theme and the scale of this competition reflected some of our questions and discussions.
What does architecture mean to you and what is the role of an architect in your society?
We have still much to learn about our future place in our society, but from where we are standing right now, an architectural proposition is a way to comprehend and show the qualities of what is, and furthermore what could be. We are using the project as an analytical tool.
Why do you participate in architecture vision competitions?
An architecture vision competition make us go to the essence of an idea, we have to translate it as directly as we can. It can also provoque a dialog without imposing a constructed reality. A building must not be only one man's or team's work, but the result of a long process which includes differents actors. A competition is only the first step.
What advice would you give to individuals who struggle to decide whether it would be beneficial for them to participate in architecture vision competitions?
It was important for us to work simultaneously on both fronts. The world of detail plans and bureaucracy is a big part of our job but we also have to stay open, creative and learn to abstract ideas. We could hardly imagine our profession without that aspect.