We'd like to take the opportunity to introduce you to the winners of 3rd prize of our "Kip Island Auditorium" competition - Moisés Royo, Carlos Orbea, Gonzalo García-Robledo and Cristina Martín Consuegra from Spain!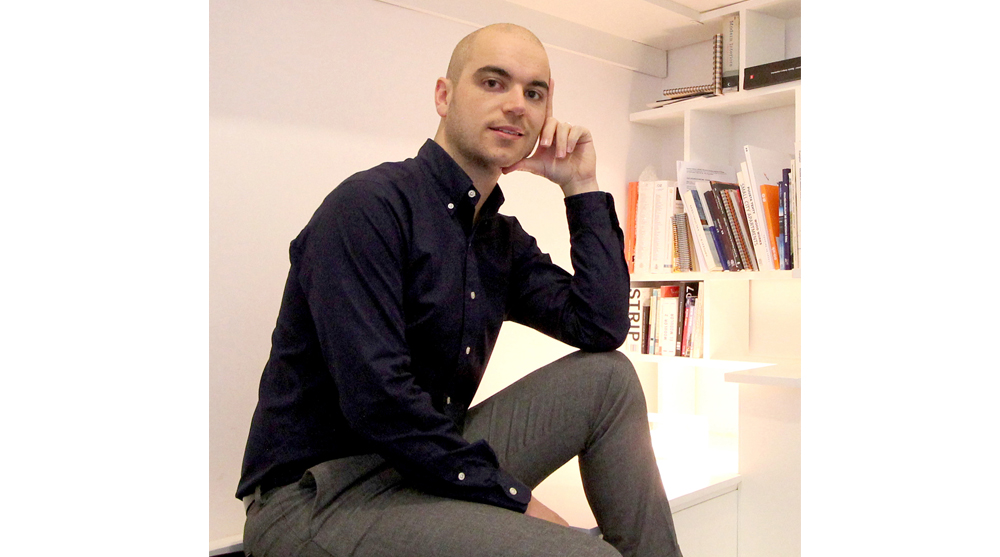 3rd prize winner Moisés Royo from Spain
mukaarquitectura is an architecture practice founded in 2008 by Moisés Royo, who holds an international PhD in Architecture by the Polytechnic University of Madrid . Besides having an educational background in Aalto University, Helsinki, he's completed his studies in Columbia University in New York in 2014. At the moment, Moisés combines practising and teaching experiences at Madrid School of Architecture.
The professional work of mukaarquitectura has been already awarded by the Spanish Ministry of Housing for the JAE Young Architects in Spain exhibition, highlighting the most recent distinctions of national competitions in Spain for several public buildings. Internationally, we've been rewarded 2016 Runner-up for Vertical Cemetery in Tokyo – Arch Out Loud, Finalist Building of the Year Awards by Archdaily in Spain and Latin America, Honourable Mention in the competition LOUNGE COAM, Finalist in the International Design & Architecture Award 2015, Finalist in FAD City & Landscape 2014 Awards, semi-finalist in the International Lamp Lighting Design Award 2013, Finalist in the International housing competition "This is tomorrow", and Second Prize in Europan 11 Switzerland. The office has already developed several projects for the public sector and private developers.
Our work focuses on identifying, for each project, keys of the place, orientations, program, budget, structure, tradition and modern construction techniques that offer a personal reading of architecture and allows us to obtain innovative forms and sustainable solutions for the society of the 21st century.
Moisés Royo is specialized in Advanced Architectural Design and his approach offers muka vision a unique vision of how to confront urban issues besides functional solutions for the requested program and challenges. So no matter what the building should look like, mukaarquitectura is ready to create innovative solutions. The office has already successfully worked and built several types of buildings, such as social housing, private single housing, multi-functional building, square and street designs, hotel, rural houses, equestrian centre, castle light renovation, historic building renovations and cemeteries. The more constrains the project has, the better is the solution mukaarquitectura offers.
What does architecture mean to you and what is the role of an architect in your society?
Architecture is a special combination between art and function. Architecture must try to be ahead of its time, offering new strategies for social, urban, living and ecological solutions. The architect should be a social and media sensor in order to capture, process and give form to requirements that society has through his or her building designs.
Why do you participate in architecture vision competitions?
This kind of competitions allows us to concentrate on the new design methods and relationships that could offer new form-type buildings with new uses and promote rapid change in our society. In the case of Kip Island Auditorium, we wanted to study how plans, sections and the building-type-form of a concert hall or an auditorium from the past century have changed to a new direction. Architecture vision competitions are the right place to explore the question of how to combine urban context, program solutions and the way users will interact with the building.
What advice would you give to individuals who struggle to decide whether it would be beneficial for them to participate in architecture vision competitions?
I would encourage them totally to participate in these kinds of competitions since they allow you not to consider all constraints or matters that affect the design process. They let you concentrate on a radical new vision for a certain type of building and that will help you improve your design skills and allow you to be more sensitive with every single aspect of it that may have not been relevant for the project at first glance.