We'd like to take the opportunity to introduce you to the winner of 2nd prize of our "Kip Island Auditorium" competition - Deyan Saev and Panayiotis Hadjisergis from Netherlands!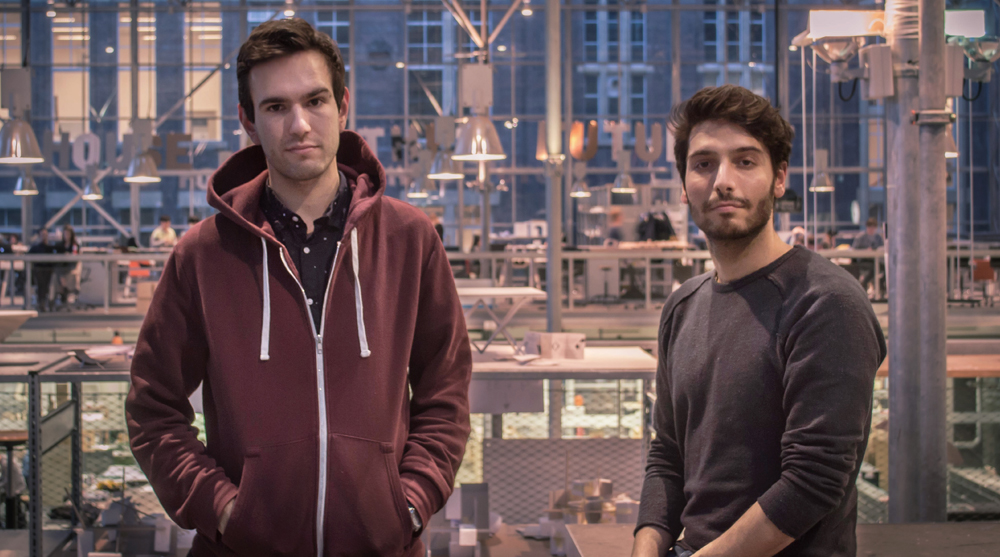 2nd prize winners from Netherlands
We have both received our Bachelors in Architecture in the United Kingdom (Sheffield and Cardiff, respectively), and then worked for a year in London in separate practices. However we only met each other during our Master's degree at TU Delft, where we are soon graduating from.
We have worked on various professional projects as junior architects, including a medium scale community centre in Central London, and a public park in the UAE. However this is our first collaborative project. Having had similar backgrounds but slightly different approaches to architecture, we thought that entering this competition could be a test run for a potential future collaboration.
What does architecture mean to you and what is the role of an architect in your society?
Architecture is an interrogation of what a place could ideally become. What we find interesting is, how this interrogation has the potential to vary greatly every time, based on the context and brief posed. It is often a process of balancing practicality, inventiveness and social sustainability to provide engaging and lasting solutions to spatial problems. For us, the role of the architect becomes the comprehension and prioritization of large amounts of information, in order to produce concise and well-targeted proposals.
Why do you participate in architecture vision competitions?
The way we see it, these competitions are a great way to try new things out. Their informal nature allows us to experiment with the way we design, work and collaborate. They also provide a platform to broadcast our ideas to a bigger audience.
What advice would you give to individuals who struggle to decide whether it would be beneficial for them to participate in architecture vision competitions?
We would advise those individuals to stop struggling and enter the competition! Despite often being conceptual, they provide a unique opportunity to discover and analyse an unknown context and an unfamiliar situation. They are a great way to challenge your creativity and explore your skills with fewer limitations than usual. And last but not least, a winning entry has the potential to reach and inspire many.