Mankind's first venture into vertical living could be said to date back to the days of ancient man, with cave-dwellings becoming the first improvised high-rises of an ancient society. These days, vertical living remains the norm - especially in densely-packed cities - providing residents with the maximum number of living spaces over the smallest possible footprint.
The growth and popularity of major cities like New York, created the need for more high rise buildings, with more rooms and more space to accommodate more people. It was in New York that high-rises soon transformed into a more luxurious living experience.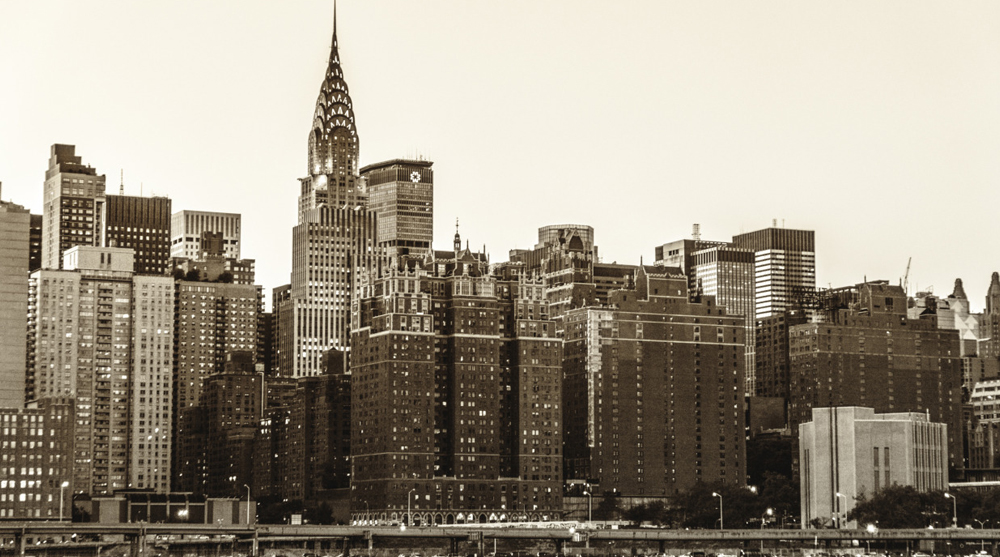 Image Courtesy of NY Through the Lens
During the late 1800s, architects began designing vertical planned communities in 12-storey buildings, as was the trend at the time. And as the city grew, these high-rises became a haven for the wealthy, introducing features such as restaurants, gyms, pharmacies and dry cleaners in order to become their own vertical living communities. It allowed the wealthy elite to physically segregate themselves from the common man, making them literally "above" the riff-raff on the streets.
Creating Vertical Communities
Over 100 years later, and the high-rise is undergoing a revival, especially in large cities like London, which has over 400 new towers planned for development. While they focus more on providing luxury, rather than affordable housing, there is heated debate within the architecture community as to their effectiveness at providing the latter.
According to a statement in the Financial Times, architect David Adjaye, along with sculptor Antony Gormley and hedge fund financier Sir Michael Hintze, believe that towers are "neither essential to meeting housing needs, nor the best way to achieve greater densities. Their purpose is more to create investments than homes or cohesive communities."
Barbican Centre, London
London's Barbican remains one of the few residential buildings within the City of London, and its inhabitants include families and retirees, as well as part-time residents who work in the city. The postwar estate was designed for the middle classes and houses roughly 4,000 residents in its three tower blocks. The two 44-storey towers and one 43-storey tower offer something not often seen in new high-rise developments in the city, a community.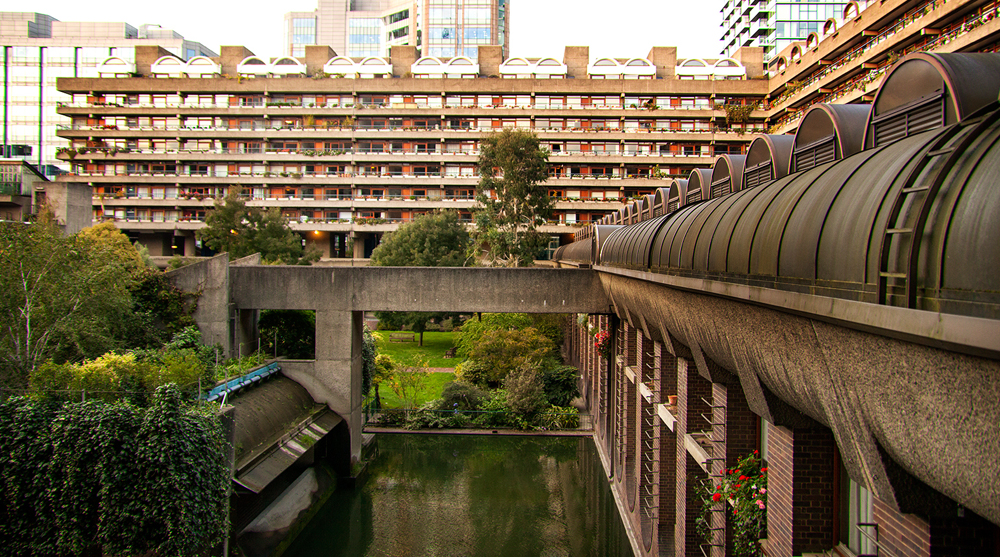 Image courtesy of FanGirlQuest.com
"We absolutely love it," Dilys Cowan, a retired doctor who lives in one of the Barbican's three towers told the Financial Times. "It's a proper community — there are gardens downstairs, children's playgrounds, tennis courts, amenities put in when they were built... it feels like a proper place as opposed to just a development."
The Pinnacle@Duxton
This award-winning 50-storey public housing development in Singapore takes a unique approach to creating a community within high-rises. The development features seven towers that are linked by "sky bridges" at the 26th and 50th floors. These floors have community facilities such as a children's playground, an open-air gym and a running track.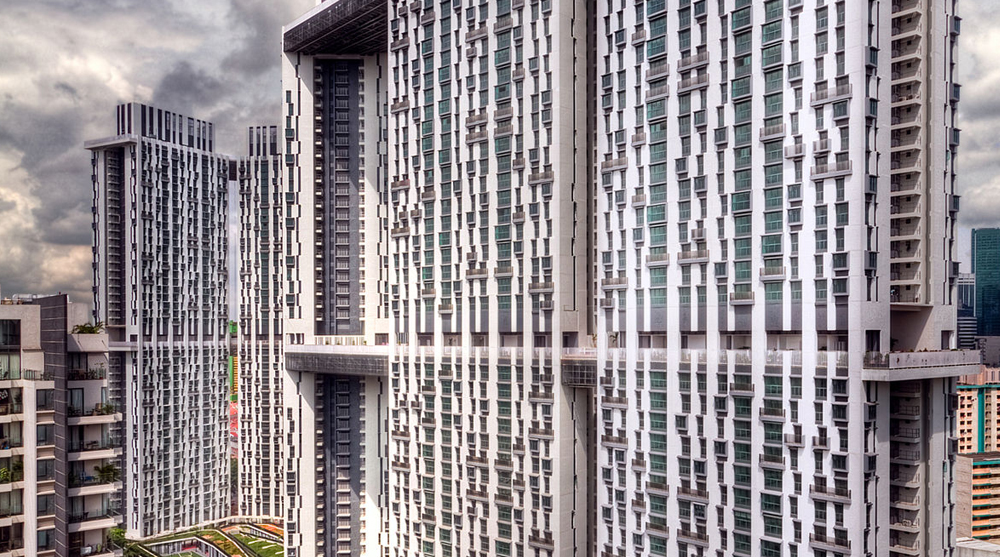 Image courtesy of © CF Moller
Residences are designated as either S1 or S2, with a total of 35 different unit variations, each with dissimilar combinations of features such as extended bays, balconies, planter areas and bay windows. Pinnacle@Duxton was the winner of an international architectural design competition organised by the Urban Redevelopment Authority on behalf of the Ministry of National Development back in 2001.
C.F. M0ller Architects residential tower, Antwerp
C.F. M0ller Architects and Brut Architecture created plans for a vertical community in Antwerp with the goal of becoming "a sustainable and collective community." Their project includes a large selection of apartments that were designed to be suitable for a diverse range of inhabitants, from student co-housing to larger families and young professionals.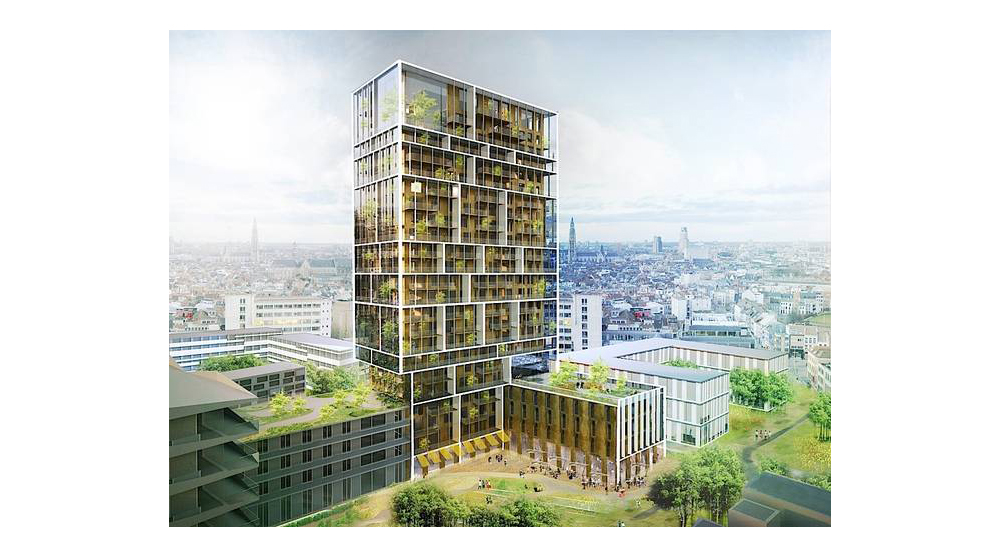 Image courtesy of © CF Moller
An impressive 25% of the complex area is dedicated to balconies, roof terraces and winter gardens, and a landscaped roof terrace and "a triple-height green oasis at the top with spectacular views over Antwerp and the river Schelde." There's a communal dining room and even a bike repair shop.