We'd like to take this opportunity to introduce the 2nd prize winners of our Charlie Hebdo Portable Pavilion competition - Shuzhi Yang, Liwei Yu and Yupeng He from China!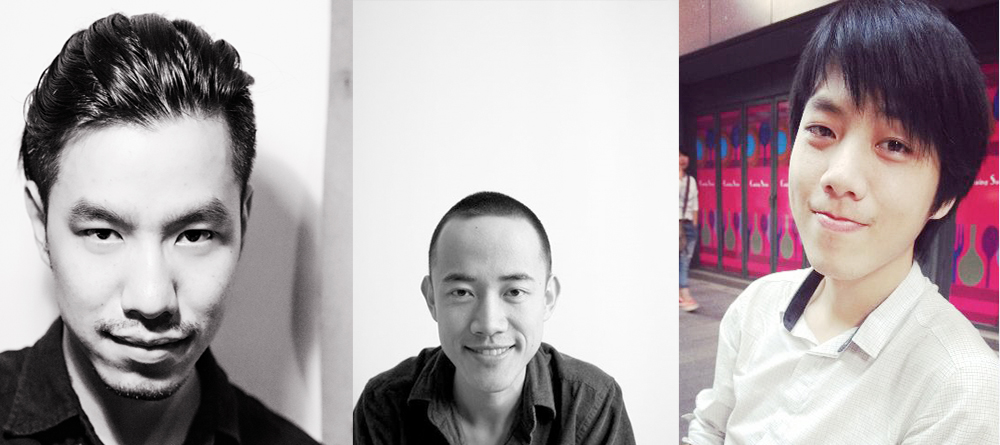 Charlie Hebdo Portable Pavilion 2nd prize winners - Liwei Yu , Shuzhi Yang and Yupeng He from China.
I'm a Chinese architect that has been working in the related area for 4 years. I'm working for Tanghua Architects, plus, I received my Bachelor's degree majoring in Urban Design from Qingdao Technological University .

Fortunately, because of the fast-tempo development in China, I've been involved with almost all kinds of projects, including planning, architecture, landscape and interior design. Actually, I am interested in all of them. Once I start to solve the problems, it's surprising they have so many features in common.
What does architecture mean to you and what is the role of an architect in your society?
To me, architecture is about solving social problems and creating atmosphere. Space, structure, construction, material, module is the essence of it, however, all of them should coordinate with solutions and atmosphere. I think the role of architects in China is not much different from others. The most significant difference may be that we are faster and coarser.
Why do you participate in architecture vision competitions?
The Charlie Hebdo Portable Pavilion competition was too interesting to let us pass up doing it. Because we've never had freedom of speech, it's very difficult for us to solve these problems. How to emphasis the importance of freedom of speech? Should the pavilion be light or heavy? Finally, I let the contradiction and paradox coexist, just like the "conflict" in movie's play. Therefore, the interests and challenges are the wave that pushes us ahead.
What advice would you give to individuals who struggle to decide whether it would be beneficial for them to participate in architecture vision competitions?
Bertrand Russell said, pain and happiness coexist, only by passing through pain can you get the happiness. The architecture vision competition is the path.