Foreword
Bee Breeders Competition Organisers is pleased to announce the results for its Home for the Blind Competition!

The Home for the Blind competition is part of a Bee Breeders Competition series focused on accessible architecture. It seeks designs for a semi-detached house for a single blind occupant, including basic amenities such, as a kitchen, bedroom, living room, and bathroom, as well as a small courtyard. The competition asked the questions: How can architecture influence the way a person moves through a home? How can it help people to feel safe, comfortable, and independent? Participants were asked to select a theoretical site from their own home country.

The fantastic international jury consisted of: Jos Boys, co-founder of UK-based The DisOrdinary Architecture Project, a platform bringing together disabled artists and built environment students, educators and practitioners, author of Doing Disability Differently: an alternative handbook on architecture, dis/ability, and designing for everyday life (Routledge 2014), and editor of Disability, Space, Architecture: A Reader (Routledge 2017); Maya Mahgoub-Desai, Chair of Environmental Design at OCAD University and a practicing urban designer and planner with Moriyama Teshima Architects, whose interdisciplinary research interests focus on public health, socio-ecological models of urban development, and decolonization of design pedagogy; Chris Downey of Architecture for the Blind, who has over 30 years of architectural experience, continuing without sight since 2008 and whose lived experience with blindness has added unique value to projects for or relevant to the blind and low vision community; Rosa Lorenzo Downey of Architecture for the Blind, who has honed her creative use of colour theory and materiality on a broad spectrum of architectural and interior projects over the past three decades; Alan Dunlop of Alan Dunlop Architects, an architect with a portfolio of award-winning buildings, including the internationally renowned Hazelwood School for children and young people who are dual sensory impaired: blind and deaf; and Rion Philbin, creative director of No So Studio and previous founder of So & So Studio, whose past projects include the Casa-mac project, a home in Italy for a blind woman.

Bee Breeders and its jury panel were pleased to receive many well-considered proposals from around the world. We congratulate the winners and thank each participant for the time and energy contributed to this event.
1st Prize Winner +
ARCHHIVE Student Award
Project name
The Guiding Wall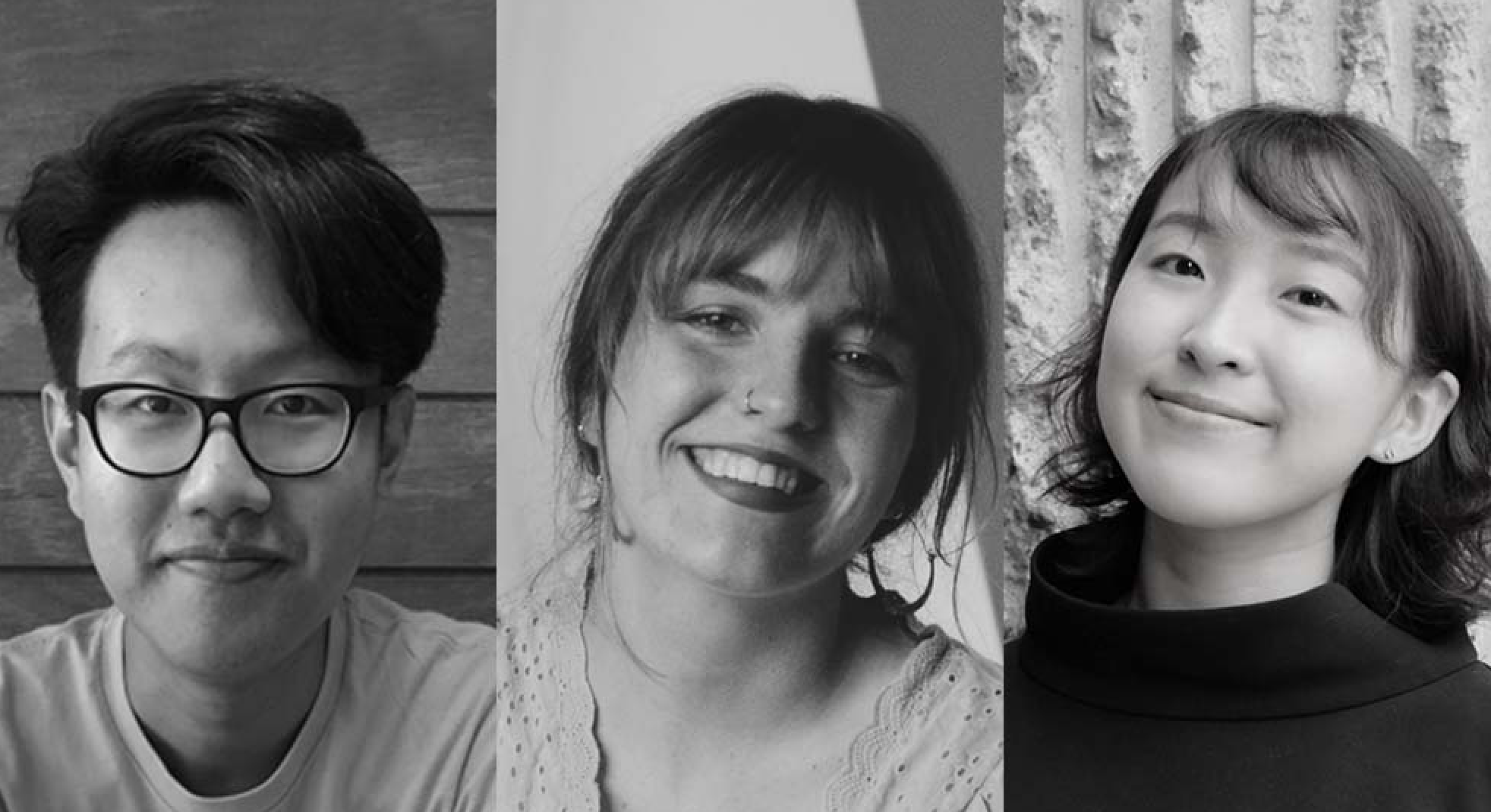 University
Yale school of architecture
Country
United States
+176 points Buildner University Rankings
Jury feedback summary
The Guiding Wall was evaluated as the strongest project received for this competition. The project presents a considered and thoughtful approach to designing a space that provides security and a way-finding approach as well as an environment enhanced by sound, temperature, and contrast. The jury writes, "The project offers a nuanced design approach that does not solely rely on the guiding wall for differentiation of the spaces but caters to multiple senses at once in order to signal the transition of one space to the other and uniquely characterize each space. The proposal aptly addresses space planning and circulation with respect to a logical sequence of daily activities and brings attention to bright and high-contrast color-coding, materiality, lighting conditions and wet vs dry areas in the bathroom. Considerations would be needed for flexibility and diversity in the way an individual's daily activities are sequences, minimizing the use of moveable furniture yet allowing customization, and for the possible integration of support technology into the environment. This scheme is a well-balanced, comprehensive design for a resident that is blind or with low vision, while being a delightful home for those with sight. It succeeds in providing a simple organizational structure with a logical flow that is built upon good common sense and a mature level of good "blind" common sense. It demonstrates a convincing development of multi-sensory place-making in each room with a great strategy of multi-sensory transitions between them."
Enter an open architecture competition now
Project name
Because every step counts
University
Academy of fine arts in gdansk
Authors Aleksandra Maszczyk, Oliwia Karapuda, Artemis Athanasiadi
Country
Poland
+92 points Buildner University Rankings
Jury feedback summary
Cause Every Step Counts is designed with a centripetal plan to lead an occupant through the home using the walls, which begin and end at the same location. The jury commented: "The design of this home is tremendously successful as a simple home to move through, orient within and hold in mind as a mental map or model. Additionally, the organization of the house is built around 3 distinct natural-living places that are sensory rich. With each end of the home opening to the wooded landscape and the centrally located sensory winter garden, each room has the potential to come to life with a dynamic rich experience that would evolve throughout the day and year. It is unclear, however, if the winter-garden has the potential to be opened to natural air, breezes and sounds when the weather permits but assuming that it is operable, it would have the potential to keep the house dynamic, fresh and sensorily rich throughout the year. Additionally, the entry approach and connection to the wooded landscape would make for a nice transition out from and a recognizable approach to the home without sight. Where the design excels, however, the text fails to live up to its promise. The text as a narrative explanation is an uncomfortable over-reach of excessive and ill-founded help and assistance - no matter how well intentioned it may be. Counting steps, especially within one's own home, is not necessary or representative of contemporary blind orientation and mobility training and is not necessary within the knowable and intimate confines of a private domestic environment. The intentions behind these overt tactics would be better achieved through further development of the inherent spatial and experiential clarity through greater development of its multi-sensory design pallet. That said, the success of the plan and the overall sensory richness of the home truly excels as a rich, dynamic and respectful home for the blind when released from the overreach of the text."
3rd Prize Winner +
BB GREEN AWARD
Project name
Barn Home
University
Epfl école polytechnique fédérale de lausanne
Authors Lucie Perretten, Arthur Stepczynski
Country
Switzerland
+122 points Buildner University Rankings
Jury feedback summary
Barn Home was judged to be a design that has the essence of a terrific home for the blind, though the jury also had comments for why it fell short of achieving success. The jury writes: "The root of its restraint is in the relentless and uncompromising respect of the historic traditional stone walls of the structure. Limiting the windows as well as natural light and ventilation to a level above the average head-height creates an interior environment with little meaningful connection to the surrounding landscape and all the rich sensory experiences it has to offer. Creating an interior courtyard is a terrific design element but in and of itself is not sufficiently dynamic or rich to meaningfully enliven and sensorially animate the home despite the tremendous potential to welcome the scent, the sounds and the freshness of the vineyard into the interior spaces. Opening some portion of both ends of the stone wall enclosure would provide the relief necessary to realize the innate richness of this site while escaping the logical interpretation that the blind resident. Guests, for example, would not appreciate a view out or physical or sensory access to the vineyard. Once opened at either end, the logical next step would be to flip the locations of the bathroom with the bedroom as well as the living space with the kitchen - all of which would greatly improve the functioning of the plan as well as its sensory and direct connection to the landscape. Despite these challenges, the essential plan of the home is easily understood, navigated and lived in with or without sight. Challenging the apparent sacred integrity of the perimeter stone wall however, is the key toward realizing it this scheme true potential as an extraordinarily dynamic, sensory rich and exceptionally comfortable home for the blind."