We'd like to take the opportunity to introduce you to the winner of the 1st prize of our "Blue Clay Country Spa" competition - Ana Santos, Joao Tavares, Joao Varela and Paulo Dias from Portugal!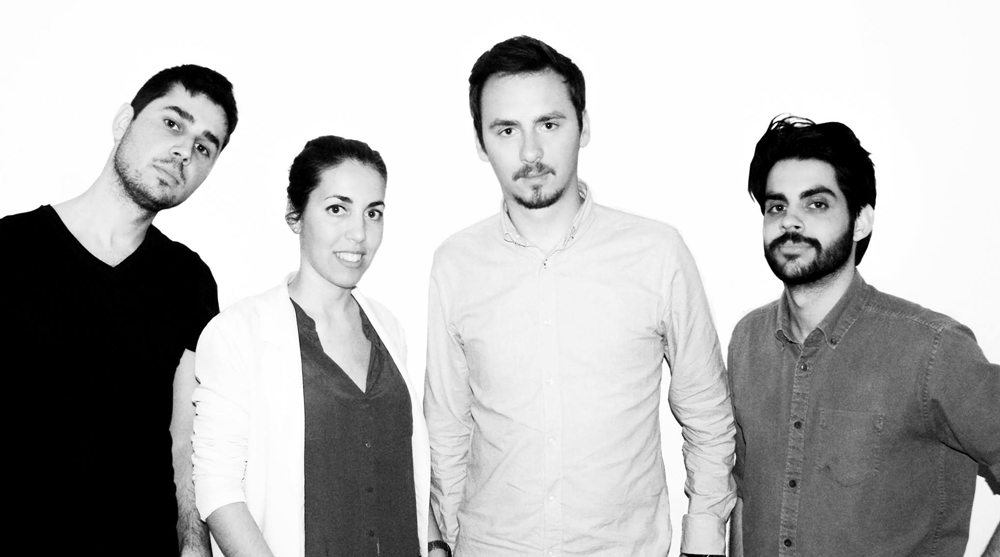 1st prize winners from Portugal
We have started our professional experience in different architecture offices in Lisbon, Portugal. We are friends and in our free time we come together not only to have fun but also to exchange experiences and discuss ideas. But it is the academic training that truly connects us and made us known since we are all from different parts of the country. We met at the University of Evora and attended a relatively recent course in a Portuguese town in the interior, known for its UNESCO World Heritage site. These early conditions awakened in us a great critical awareness for issues related to the area and the architectural heritage that definitely marked our journey as professionals and above all as people.
In each office we develop several activities that involve architectural design and its distinct phases integrated in multidisciplinary teams such as territorial models, 3D models, photos, architecture photography, sketches, execution drawings, work follow-up among other important activities for your development. The work process goes through different stages that vary between territorial approaches, approximations of the place and the context in which it is inserted in detail and detail for the work. A deep awareness and understanding of all the factors that influence each place and type of intervention imply that projects result in universal solutions, often starting with constructive solutions and traditional materials that are sustainable models which activate small local economies and are easily transposed into other programmes and uses in the future. A clear and essential architecture that is immediate to the senses and which transmits contemporary values to memory and tradition.
What does architecture mean to you and what is the role of an architect in your society?
As one influential Portuguese architect, Fernando Tavora said, architecture is simply where people are happy!
Why do you participate in architectural vision competitions?
We think that although the fundamental objective of architecture is construction, it needs constant renewal of thought. Exploring new ideas and solutions that are most of the time not possible in everyday professional and real life is increasingly necessary as the world becomes more complex, time is pressing and requirements are growing.
What advice would you give to individuals who struggle to decide whether it would be beneficial for them to participate in architecture vision competitions?
For those who are starting to participate in this type of competitions we can only appeal to them to do so. But do it for yourself, and do it with creativity and with joy in what you are doing with total freedom of thought focused on the development of the critical spirit that can only prove to be an added value for the expansion of knowledge and which promotes above all, the sharing of experiences. Essential in a profession that requires teamwork and from people their greatest commitment.