Starting this week we are going to publish weekly interviews with the winners and authors of the proposals who have gotten honourable mentions in our previous competitions. As well as, we will introduce you with the jurors of the competitions.

This week we are pleased to introduce you to Nikole Bouchard, the 1st prize winner of our last competition Baltic Thermal Pool Park!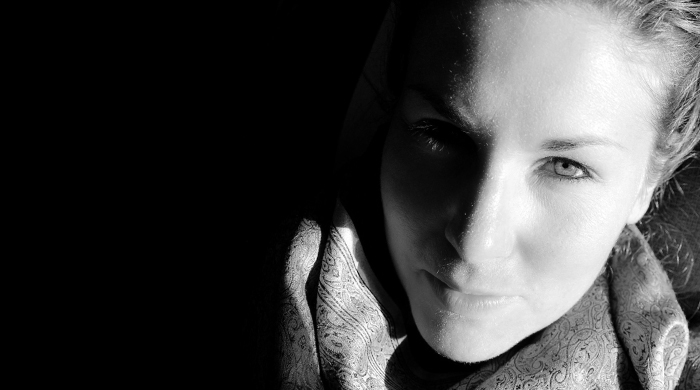 Nikole Bouchard, the 1st prize winner of Baltic Thermal Pool Park architecture competition


Please give us some insights on your biography.

Beginning in the Fall of 2014, I will be an Assistant Professor at the School of Architec- ture & Urban Planning at the University of Wisconsin Milwaukee (UWM) in America. Prior to teaching at UWM I have taught in the Architecture Departments at Syracuse University and Cornell University in the USA and at the University of Waterloo and the University of Toronto in Canada.

My interests are in how the marriage between architecture, landscape, mobility and infrastructure can meaningfully integrate urban territories, reduce marginalization and stimulate new forms of social and urban interaction.

While teaching in Canada, I collaborated with Toronto-based InfraNet Lab/Lateral Of- fice on a number of design competitions and exhibitions. During this time many award- winning projects were produced, including the 2011 Holcim Gold project Regional Food- Gathering Nodes and Logistics Network in Iqaluit, Nunavut, Canada. In addition, I have worked at the offices of Steven Holl Architects and Skidmore, Owings & Merrill LLP in New York City.

In 2011 my project PaperBOO, in collaboration with Oliver Dang, was awarded first prize in the [co]Design 2011: A Future Beyond Concrete competition. PaperBOO proposed an alternative, more sustainable method of concrete construction using bamboo and paper- crete in rural Bangalore, India.

In 2010 I was awarded the Eidlitz Travel Fellowship from Cornell University for my research proposal Rising Tides | Changing Lives. I traveled to Bangladesh in 2012 to investigate the effect(s) of fluctuating water levels on the country's architecture and infrastructure.

In 2008 Washington University awarded me the Steedman Travel Fellowship for my de- sign competition entry. As a Steedman Fellow I traveled abroad for a 10-month period, visiting 14 countries and 87 cities to investigate the ways in which various cultures build in specific landscape and climatic conditions.

I hold a Master of Architecture Degree from Princeton University (2013) and a Bachelor of Architecture Degree from Cornell University (2006).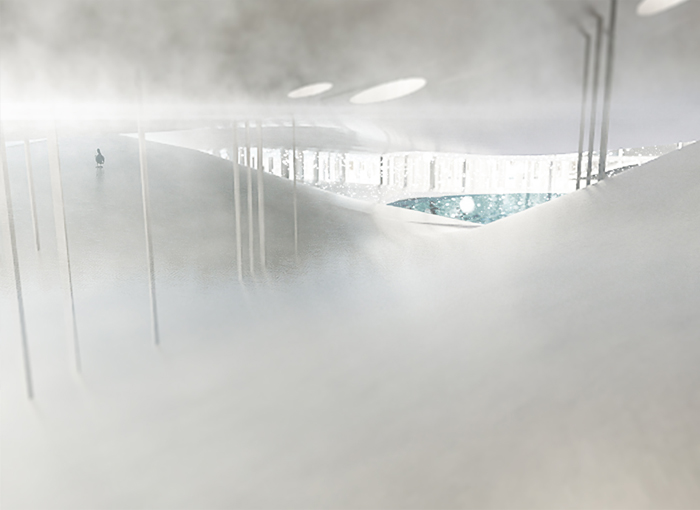 "SPARK" - the 1st prize winner of Baltic Thermal Pool Park architecture competition

Please tell us more about your previous projects and your professional preferences.

I'm interested in working at ALL scales - From small-scale installation projects to large-scale landscape urbanism projects. The following text briefly outlines three of my recent, significant projects at the small, medium and large scales.

SMALL SCALE: BEEbrane

In October of 2012, Hurricane Sandy swept through New York City. The storm struck the city's trees like a chain saw, toppling more than 8,000 street trees and destroying thousands more in parks and woodlands. Since then, the City's Parks Department has responded to over 20,044 tree-service requests, which resulted in more than 13,000 work orders.

BEEbrane proposes to convert the fallen trees from Hurricane Sandy into new homes for Urban Honey Bees. BEEbrane surveys the damage of Hurricane Sandy by locating major zones of fallen trees. From there, local com- munity members are able to pick up their very own "Pile Pack", an extendable pile that packs nicely into a carry- case. With the carry-case in hand, community members plant their piles on the gridded pavilion site. The planted piles are then inserted into the fallen trees. Slowly but surely, as the pavilion is planted, the BEEbrane habitat grows, creating a productive source of Bee By-Products, a spectacle for the city and a Hurricane Sandy memorial.

MEDIUM SCALE: SET | PIECE | SOUND | GARDEN

The project takes inspiration from the industrial aspects of the local Williamsburg, Brooklyn waterfront context. A series of "off-the-shelf", affordable, everyday materials were first outlined, then their normative functions were evaluated and reconsidered. | SET | PIECE | SOUND | GARDEN | proposes the implementation of readily avail- able, industrial strength, ordinary materials such as wooden pallets, scaffolding structures, five-gallon buckets, cardboard tubes, poly drums, cargo containers, fluorescent light tubes and mist emitting nozzles to create extraor- dinary atmospheric environments for the entire community to enjoy. The transportable nature of these elements allows for the temporal, noninvasive construction of the summer concert venue.

LARGE SCALE : Re.Stitching the Sendai Shoreline

Re.Stitching the Sendai Shoreline couples designed methods of water containment and canalization with ap- propriate agricultural and aqua-cultural practices to desalinate, protect and fortify the post-tsunami landscape of Sendai, Japan. The project explores the possibility of eliminating the seawall in favor of creating a networked range of artificial landforms and man-made water bodies in an attempt to create a productive, multifunctional landscape to serve the entire local population in a variety of ways.

First, a cut-and-fill process is used to excavate and redistribute the landscape. This act results in a series of mounds and water retention pools which border the coastline, acting as a "natural" seawall that both collects incoming water and provides elevated evacuation points. Additionally, the retention pools accommodate aqua- cultural activities to foster food production and landscape remediation. The mounds provide agricultural terraces and recreational spaces on the surface with inhabitable interior space for food storage and tsunami shelters. Sec- ond, a series of canals are excavated on the Sendai City side of the natural sea wall. These man-made waterways transport people, products and water transversely across the site. Third, agriculture and livestock plots are laid out between the canals to reintroduce the productive landscape that once flourished on the Sendai site. Fourth, the entire shoreline on the sea side of the natural sea wall is interlaced with port and recreational activities to revive the coastline with semi-permanent forms of habitation. Inhabitable mounds dot the shoreline, acting as bunkers to provide secure shelters for the people and products related to the seaside activities. The network of water canals creates a fluid connection between the activated waterfront and the rest of Sendai City.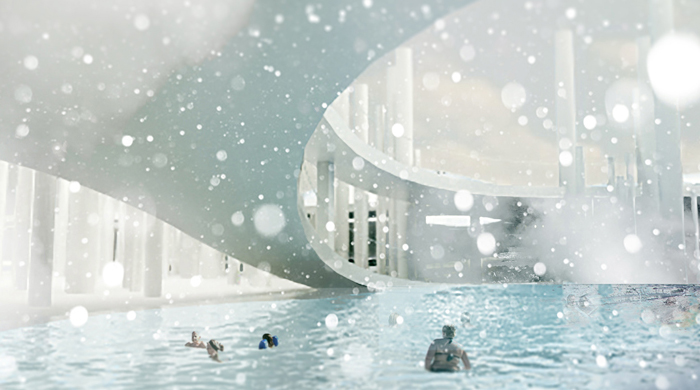 "SPARK" - the 1st prize winner of Baltic Thermal Pool Park architecture competition

What does architecture mean to you?

I like to think of my approach to architecture as "Fantastical Pragmatism". For me, Architecture is imaginative and sensational. Simultaneously it's sensible and realistic.

What is the role of architect in your society?

For me, The Architect first DISCOVERS pressing issues within our society through extensive research. Second, The Architect asks unlimited QUESTIONS regarding these issues. Third, The Architect EXPLORES imaginative answers to these inquiries. The Architect challenges precon- ceived notions. The Architect searches for fresh, innovative ways to create constructs that are culturally and climatically sensitive to a society's needs. The Architect pushes the envelope. The Architect asks "What if...".

Why do you participate in architecture vision competitions?

I participate in Architecture Vision Competitions because it gives me an opportunity to discover the unknown (new places and people around our world) and exercise my imagination.

What advice would you give to individuals who struggle to decide whether it would be beneficial for them to participate in architecture vision competitions?

Architecture Vision Competitions are a great opportunity to discover the unknown, to exercise your imagination, to collaborate with peers and to test out your wild ideas. The abbreviated timeline and competition format forces you to think and communicate quickly and clearly - Skills that are invaluable in the Architectural Profession.

see Baltic Thermal Pool Park results here