Artist residencies have a tendency to be caught up in the hipster transformation of tourism, with boutique hotels taking the name in hopes of attracting a young and interesting crowd. The somewhat inaccurately named Artist Residence in the UK began its life as an ad on Gumtree that read, 'Call to Artists: decoration in return for board and lodging.' Initially trading the work of artists in return for a free nights stay, the hotel quickly evolved into a money-making venture and began operating simply as a boutique hotel. And while art is still a central theme of the boutique hotel's branding, it no longer considers art currency.

To find real artists residences, you need to venture further than TripAdvisor. There are artists residences dotted all over the globe, with some offering instruction and others leaving their guests to create and be inspired. Many offer exhibitions at the end of the residency and a chance to collaborate with other guests. Depending on the property, location and organising body, artists residences can be free, charge a fee or do the opposite and provide artists with a commission for the work they create, accommodation and even pay their expenses.

Seattle's Office of Arts & Culture and Department of Transportation sought out writers to take part in a rather unusual artist's residency. A single writer was to be chosen from all the applicants to work and be based in the northwest tower of the city's Fremont Bridge for three months. The Fremont Bridge, which serves as a link between the Fremont neighborhood, Queen Anne, and Westlake communities, first opened in 1917. The busy bridge has an artistic past in that is has previously hosted art projects and the Fremont Troll sculpture is also located nearby.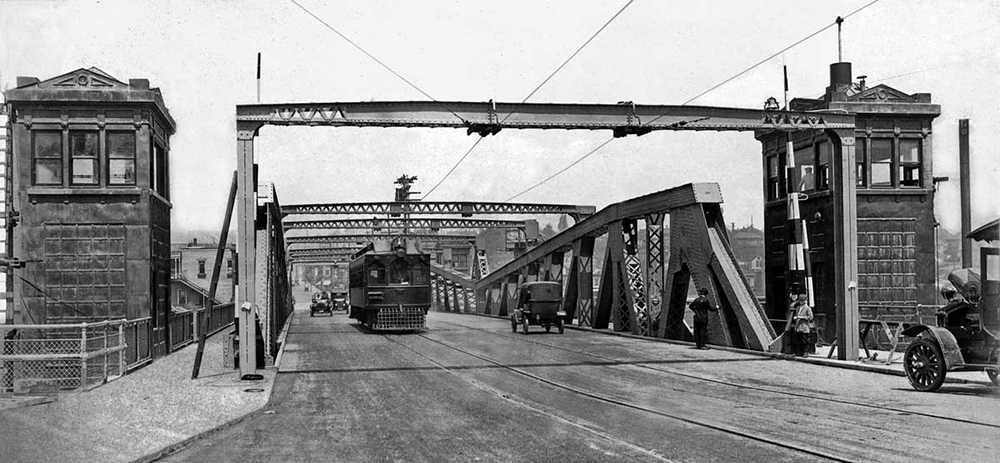 Image source: http://lulab.be.washington.edu/

The writer chosen for this competition will receive US$10,000 to work in the relatively cramped confines of the northwest tower from June to August 2016. They will be tasked with creating work related to their time at the bridge, thus deepening its presence as a cultural landmark in the area.

What's most important is for all artists residences to provide artists, musicians, writers, or academics a space away from their usual environment. They provide the artists with a time of reflection, research, collaboration or self-discovery. It's a chance for artists to explore his/her own practice within a supportive community, meet new people, use new materials and draw inspiration from new environments. The thriving arts community Serenbe - the Chattahoochee Hills community founded by Steve Nygren - aims to do just that. It recently opened two new artists cottages so that its nonprofit Institute for Art, Culture, and the Environment could continue to host more artist residencies, as many as 20 per year.

To build the cottages, Serenbe partnered with Auburn University's Rural Studio. Founded in 1993, the program gives architecture students hands-on experience in building affordable housing. The Art Farm residences were modelled on the studio's 20K House, a line of dwellings that were originally designed to cost no more than $20,000.

The Vice~Versa Foundation in an independent nonprofit entity based in Goa, India. It offers fellowships to its artists-in-residence in order to support artists regionally, nationally and internationally. The program is dedicated to promoting contemporary art and infusing a regional character within a national and international perspective. It is a place where selected artists can work, conduct research and produce exhibitions to introduce the general public to different forms of contemporary art practices by artists around the world.

Rimbun Dahan is an artists retreat housed on the property of architect Hijjas Kasturi and his wife Angela. Set on fourteen acres of land outside of Kuala Lumpur in Malaysia, Rimbun Dahan is a centre for developing traditional and contemporary art. This artist's residency features buildings designed by Kasturi as relocated heritage houses, in an indigenous garden environment where artists are provided with accommodation, studio space and some limited financial support for visual and performing arts. Most of the artists that visit Rimbun Dahan are from Australia and South East Asia, visiting from nearby countries such as Thailand, Singapore, the Philippines and Indonesia.

Finally, the Ne-Na Contemporary Art Space in northern Thailand is an artist-run residency program that gives artists the opportunity to develop and expand their work, as well as engage in intercultural exchange within a network of other local and international artists. They act as a platform for international artists to negotiate the traditional and popular art culture of Thailand through their work, and gives artists the opportunity to learn about the traditional northern Thai (Lanna) culture. This program has two sites: one in the inner suburbs of Chiang Mai city called the Monfai Cultural Centre, and an annexe site just outside the city in Mae Rim. The buildings in both of these sites are reconstructions of traditional Lanna style architecture. The Monfai accommodation contains an open plan ´messy´ studio with artificial light that is particularly good for light 3 dimensional projects. There is a shared kitchen with full cooking facilities, five private ensuite bedrooms, internet, furniture and a washing machine. The annexe site is located in a hillside area in Mae Rim and has spacious, open plan buildings with many potential studios, expansive gardens and lawns, and a huge natural and artificially lit outdoor covered workshop perfect for large constructions and performances. It also features a large elegant natural and artificially lit gallery that is available for exhibitions and screenings, and when available it can be used as studio space. Ne-Na provides residents with instruction in the use of traditional tools and materials as well as teaching various local art forms such as making flower garlands, cooking and dancing. It provides a space to work and a team that will support and guide residents as they learn and become inspired in the creative hub of Thailand.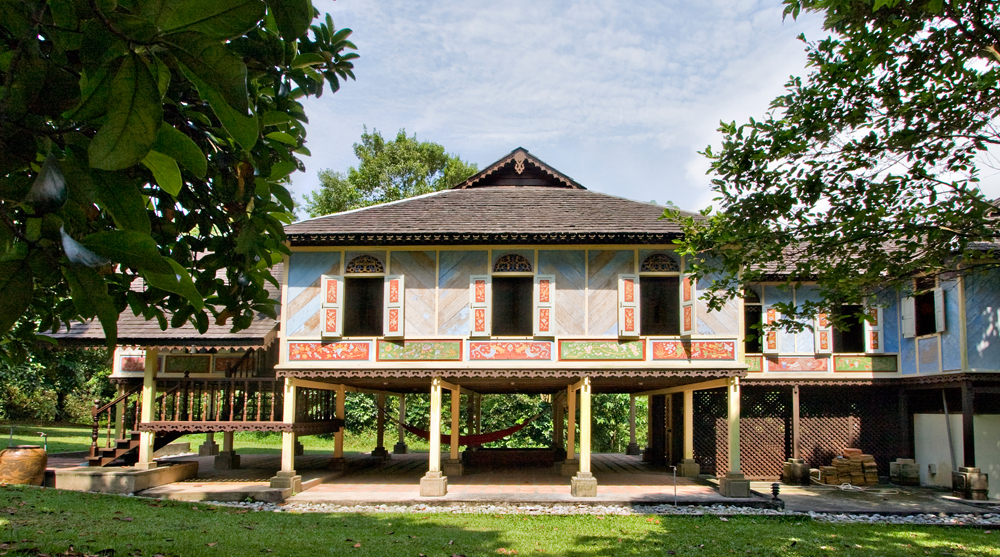 Image source: http://rimbundahan.org/

There is no singular model for an artists residence as each has its own focus and its own connections with the local community and organisations. They exist in urban spaces, rural villages and deep in nature. Many times a residency program is just the beginning of the collaborative relationship, as residents often return to complete a project, begin a new collaboration or participate in an exhibition or workshop in order to give something back.

If you feel excited to create astounding and inspiring designs for an artists retreat, enter the Bangkok Artists Retreat architecture competition for a chance to win $10,000 and international architectural acclaim.