We'd like to take this opportunity to introduce you to the 1st prize winners of our "Stone Barn Meditation Camp" competition - Bogdan Bondarenko, Anna Beketova , Yuliia Fedorenko and Alexandr Fil from Ukraine!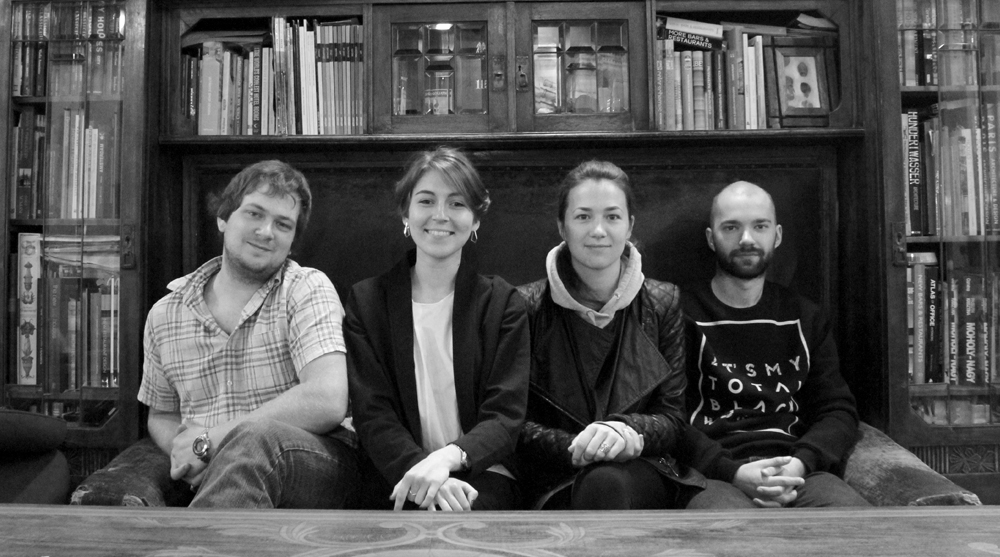 1st prize winners from Ukraine
The Architectural bureau "Group Bondarenko" was founded in 2000, in Kharkiv (Ukraine), by a professor of the Kharkiv National University of Civil Engineering and Architecture, and includes its students and graduates. The main goal of the bureau was to develop commercial and alternatives to educational projects. At different times the bureau included from 4 to 12 people, depending on the complexity and scope of projects.
Now the group includes six members, who develop conceptual and architectural parts of projects; engineering and construction parts, on their turn, are carried out by partner firms.
The main bureau's activity is focused on residential and commercial interiors and private architecture. However, the design tasks can vary from product and furniture design to urban development and renovation projects.
Can you give us some information about the projects that you/your company have been involved with. For instance, what scale have you focused on/preferred, are there any significant projects where company/ individuals have been involved?
The "Sho-Ko-Ko" restaurant in Simferopol, Ukraine, 2011 - the building and all the interiors reconstruction (Grand Prix from National Union of Architects of Ukraine - 2012);
The "Dom Kofe" coffee-HUB in Kharkiv, 2014 - the building and all the interiors reconstruction;
A hanger design for PORADA competition, 2016 (Associazione per il designo Industriale (ADI Italy) - 2017)
Altogether, for more than 17 years of our work, we have implemented many projects of various scales and we're hoping to keep this up.
What does architecture mean to you and what is the role of architect in our society?
We just do what we love and what we know how to do, trying to make people comfortable and happy.
Why do you participate in architecture vision competitions?
The current cultural and economic conditions in Ukraine form an approach which is far from modern architecture samples. Participation in competitions allows us to be involved in the new history of architecture, be in the context, and keep up with its development.
What advice would you give to individuals who struggle to decide whether it would be beneficial for them to participate in architecture vision competitions?
Do what you think is right and try to get as much fun out of it as possible.