We'd like to take this opportunity to introduce the 2nd prize winner of our London Internet Museum competition - Ryan Anthony Ball from United States!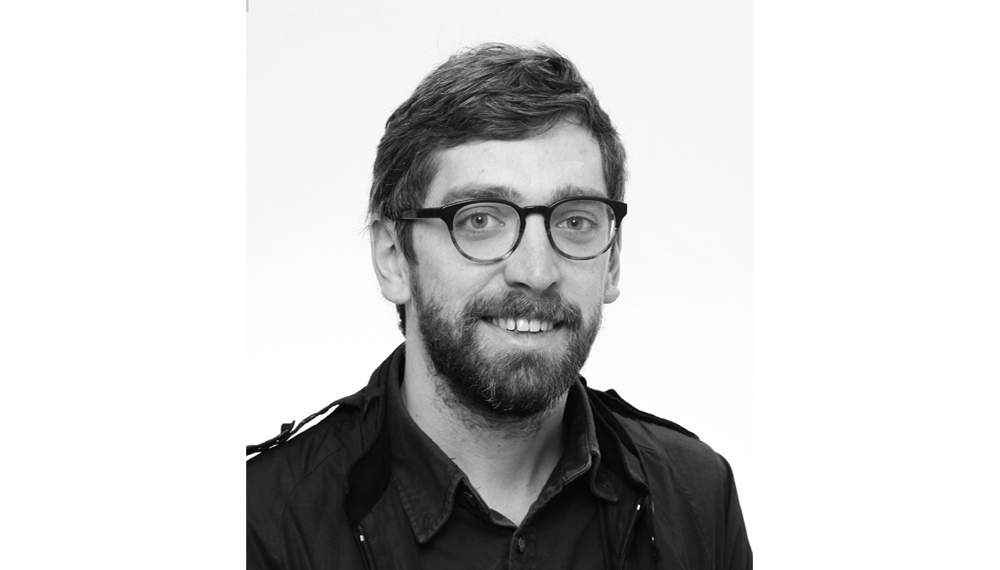 London Internet Museum 2nd prize winner Ryan Anthony Ball from United StatesI graduated with a Masters in Architecture from the University of Cincinnati in 2012 and have taught within the University's School of Architecture and Interior Design for three and a half years. While in Cincinnati I helped co-found two budding start-ups: E13 Workshop, a product design firm specialising in the design and fabrication of soft goods and furniture as well as offering custom design services, and DPMT 7, a collaborative workshop, makerspace, and arts studio, exploring materiality and the temporal nature of architecture through spatial installation.

I have also worked professionally in architecture in numerous contexts including ARC Architects in Seattle, Ministry of Design in Singapore, and Michael McInturf Architects in Cincinnati. I am currently living with my wife and loving partner in Brazil.

I have been fortunate to come into my architecture education within a very fertile time in the development of the design culture in the American Midwest, and as such have been able to engage architecture in a truly multi-disciplinary way. While in Cincinnati I have found employment individually as a graphic designer, product designer and fabricator as well as teaching architecture at the first, second, third, and graduate year levels. The cities cheap rent and incredible network of resources, access to a wood shop and digital fabrication lab have allowed me to take on my own work and grow exponentially.

I am especially interested in the overlaps of the scales of design. While I am trained in architecture, I am consistently inspired by lessons learned practicing other design disciplines. Whether it be a sewing detail figuring out how to hide the frayed edge of a fabric, or spending hours in google dissecting a broken link in javascript code, I think there an ever present gradient between the disciplines.
What does architecture mean to you and what is the role of an architecture in your society?
The role of the architect is to facilitate space for the human experience of our time, or in other words, facilitate "Place". Place could be said to be the summated human perception of space throughout time. In the post-industrial American Midwest we have more spaces than people, the urban environment has retracted and gridded void is tethered by rusting artifacts of machine infrastructure. In this context there is a need for a resilient architecture of activism. One that embraces a vast scale and seeks to activate these void spaces by leveraging cheap, left over, and readily available material in unconventional architectural explorations.
Why do you participate in architecture vision competitions?
I enter about 1-2 architecture vision competitions each year to actively refine my skill sets. Often in our daily jobs we find our ways toward paths of increasing specialization. Competitions are a way to explore the breadth of the field. Especially in regard to teaching, I feel it is important to continue to push yourself and think critically, and the architectural competition is a framework to do that.
What advice would you give to individuals who struggle to decide whether it would be beneficial for them to participate in architecture vision competitions?
I believe that you get out of things what you put into them, but sometimes a change of pace helps jog some thoughts out. For me, I generally look through the list of available competitions a couple of times a year and try to find one that overlaps with some thinking that has been growing. I don't think every competition is for everyone, but if you find one that speaks to you, you owe it to yourself to go for it.