Hipsters have an incredible ability to take what is old, outdated and socially unacceptable and transform it into something that is both trendy and profitable. Hipsters have made their way from vintage clothing stores, to trendy coffee house culture, to music, film and art. So it wasn't too long before hipster culture made its way into the world of architecture.

In the Melbourne Tattoo Academy architecture competition, one of the main tasks for participants is to create a building that extinguishes some of the stigma that surrounds the art of tattoos, an almost compulsory aspect of the hipster lifestyle. So is that lifestyle compatible with the profession of architecture?


Hipster architects facing stigma

The art of tattooing was born out of a world of criminals and convicts, and even though it has evolved to include pop stars and hipsters alike, there is still an element of stigma attached to them. Especially in the world of architecture. Like any other professional occupation, architects are held up to extremely high standards when it comes to how they look. For the most part, tattoos and architecture don't mix, which is strange when you think about how compatible the two disciplines are.

An architect may get judged on their skills, abilities and portfolio, but the image they present to clients is also a large part of their success. And while it's important to always be presentable, is the corporate look what clients are looking for? Australian architect and blogger Linda Bennett (www.archi-ninja.com) attributes this idea to our need to fit into a corporate mold,

"Architecture is a product of capitalism. It makes a significant contribution to the corporate market; when architects accept commissions from corporations that affect public life they are in fact committed to supporting various political systems. It is for this reason that architecture is so much about producing an image; an image to market the building, or an image of the architect as hero visionary. Anything that varies from this controlled image is often dangerous including your tattoos and my refusal to dress like a corporate."

A 2011 study by CareerBuilder shows that 31% of surveyed employers ranked "having a visible tattoo" as the top personal attribute that would dissuade them from promoting an employee. So while many companies across many fields are focusing more and more on diversity and inclusion, having a tattoo seems to be a stigma that many are not willing to overlook.


The rise of hipster architecture

Is the image of a corporate architect always going to be the most relevant? As hipsters continue to grow in numbers, their purchasing power grows alongside it, making their influence felt more and more in new builds as well as repurposed buildings. The more hipsters there are in the world, the more popular hipster architecture is going to become.

Last May, Foster + Partners revealed its plans for a creative community in Dubai that was modelled on the trendy hipster neighbourhoods of New York's Meatpacking District and east London's Shoreditch. With the hopes of providing a hub for established studios and galleries, the Dubai Design District Creative Community, also known as D3, will look to support young creatives, and "allow Dubai's design scene to flourish from within" according to Gerard Evenden, studio head at Foster + Partners.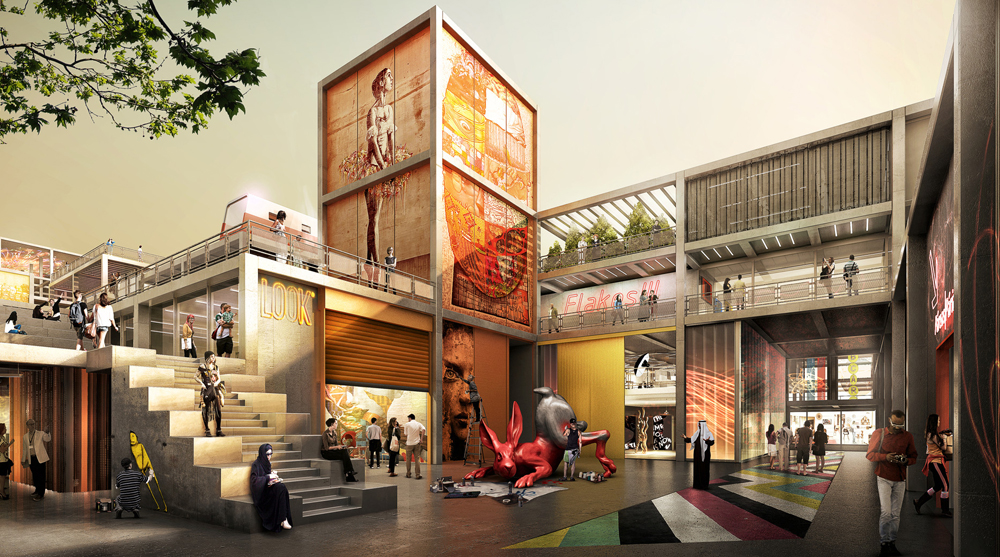 Image source: http://www.dubaidesigndistrict.com/

The concept for D3 was developed through a series of conversations, workshops and focus groups with local creatives; placing a strong emphasis on the space's ability to evolve organically over time and adapt to any new purpose.

"Approaching the brief, our first step was to explore the balance of activities in a successful, youthful, creative hub, and to understand the aspirations of the different users," said Evenden.

"We analysed the way that spaces were being used, and then brought a variety of functions together to encourage collaboration between disciplines," he added. "This, combined with the highly flexible modules, will help to create a thriving, self-sustaining community."

If a city of glass and steel with man-made islands and indoor ski slopes can see the importance of hipster culture, even in a land of fabulous wealth and luxurious excess, the growing influence of the hipster market cannot be ignored.

Another large development with a distinct hipster influence is the Fenix I project by Mei Architects, which recently added a block of 200 flexible loft apartments on top of the historic Fenix warehouse in the trendy port Katendrecht in Rotterdam. Built in 1922, the originally-named San Francisco warehouse was badly damaged during the Second World War. Fires destroyed the central section of what is now occupied by a square, and when the area was rebuilt in 1954, the warehouses that rose from the ashes were appropriately name Fenix I and Fenix II (Phoenix in Dutch). With port activity relocating westward in the 1980s, the warehouses were abandoned before becoming a goldmine of repurposed property that houses much of Rotterdam's hipster population.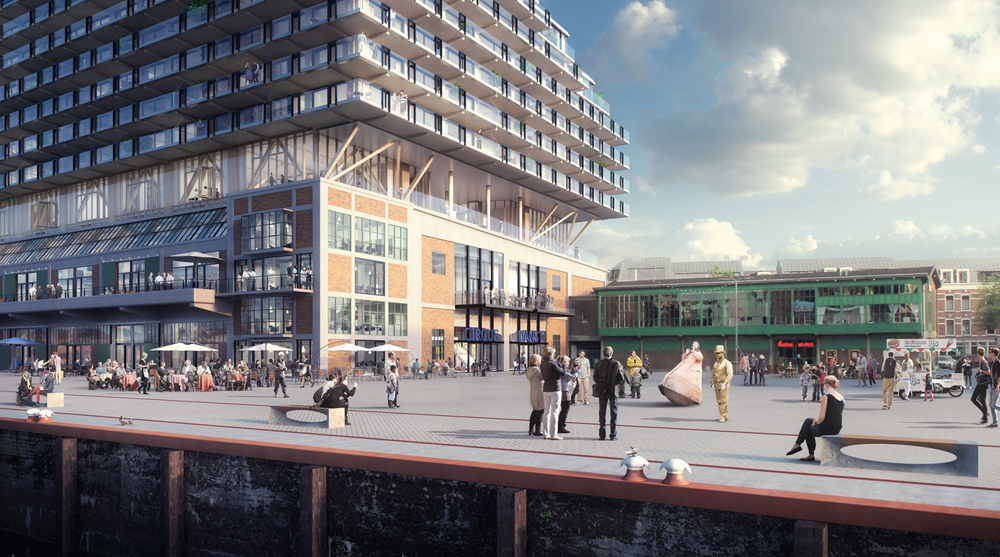 Image source: http://mei-arch.eu/en/project-archive/fenix-i-2/

The new block of apartments adds necessary amenities to the popular hipster area, providing inhabitants with primal services such as a supermarket in addition to craft beer and artisanal cheeses.

Hipster culture has evolved from a passing trend to a significant influence on all aspects of our society, making it no surprise that hipster architecture is the next big thing. So whether you love or hate them, hipsters and hipster architects are likely to be a part of your career, so why not get some practice in and take part in the Melbourne Tattoo Academy architecture competition. This competition is tasking participants with creating designs for a building in one of the most popular locations of this multicultural city, where the art of tattooing can be practiced and the stigma that still surrounds it can be broken. The academy should have the potential to become a recognisable landmark for the locals, as well as a popular tourist attraction for international visitors. Designs should be bold and creative, and in keeping with the vibe and atmosphere of one of the world's most diverse and open-minded cities.