Please take this opportunity to get introduced to the 2nd prize winners of Cannabis Bank competition -Albert Pla, Joan Pau Albertí and Héctor Durán from Spain!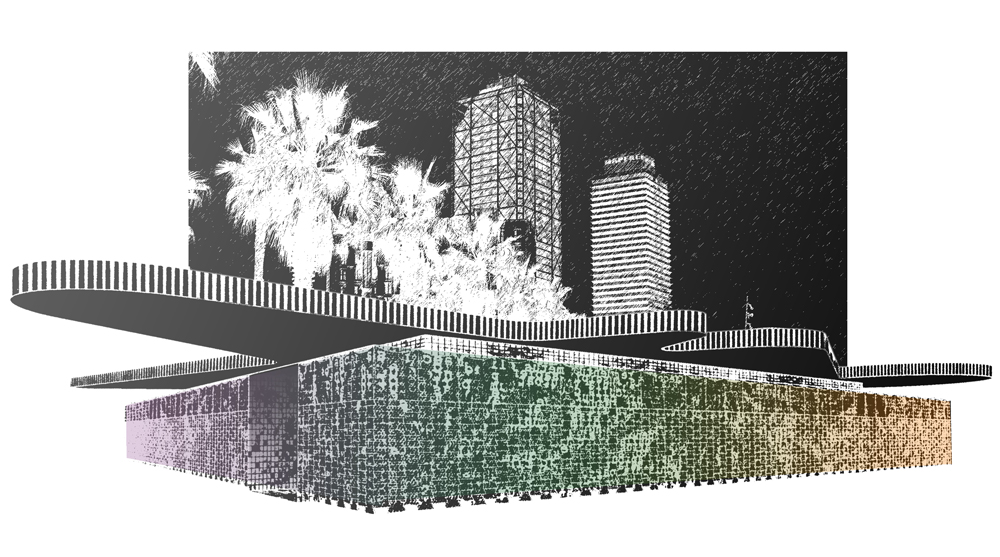 2nd prize winners Albert Pla, Joan Pau Albertí and Héctor Durán from SpainWe consider ourselves more as a workshop than a company. We are friends with different points of view of life, and architecture. Everything is appreciated - this way, and every contribution turns out to be constructive, without personal ego and all-over faith in our "carton Gods"

We have been competition partners for a short time, however, we have spent many years designing together at university. We have been involved in projects on different scales and have have always paid special attention to the human perspective, and how the senses work.

Architecture is the framework where the events of the life happen. The role of the architect must not be presumptuous. Thinking about a timid and generous architecture, which does not dare to tell, but to suggest, and does not get enough of provide. Architecture must not be a house or a place, but a home or an occasion.
Why do you participate in architecture vision competitions?
We like competitions because we can work from the beginning. Almost always the start of a journey is better than the return. To develop an idea and take it though until the end without losing it during the trip, is very easy in this type of competition and it attracts us especially.

In this case we participate because the opportunity represents a taboo subject for society, policy and the law; addressing this taboo subject with the tool of architectural.
What advice would you give to individuals who struggle to decide whether it would be beneficial for them to participate in architecture vision competitions?
We think it is really enriching. It is an opportunity to consider and give answer to an interesting question. It doesn't matter the outcome, the process and that you find on the way is the really useful thing, and is often the only thing that remains. To continue constantly learning, succeeding or being wrong.