We'd like to take the opportunity to introduce you to the winner of 3rd prize of our "Blue Clay Country Spa" competition - Miroslava Brooks and Amy DeDonato from United States!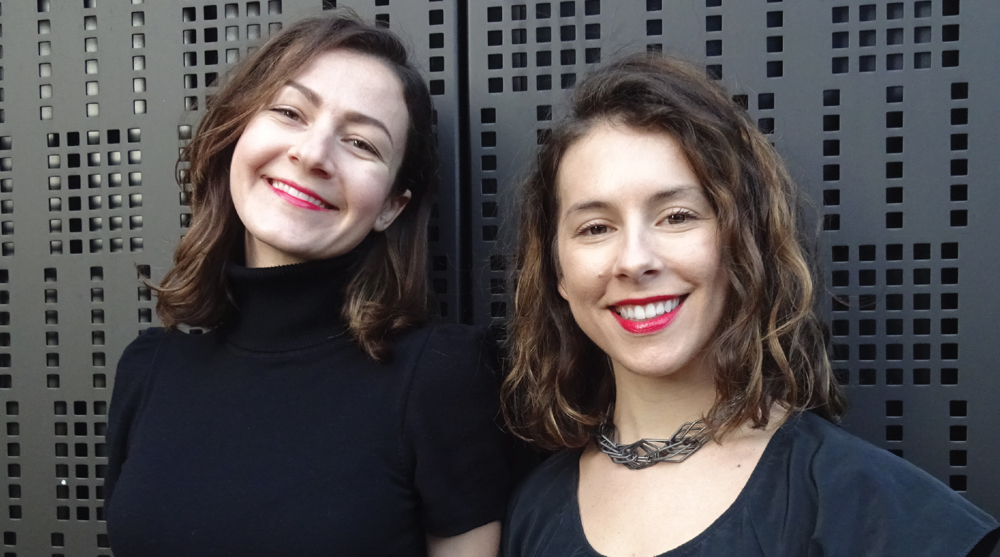 3rd prize winners from United States
Miroslava Brooks
Miroslava holds a Bachelor of Science in Architecture from The Ohio State University and a Master of Architecture degree from Yale University, where she was awarded the Winchester Prize, the school's most prestigious award for outstanding performance. Her professional experience includes working on large scale mixed-use developments in Asia while at Pelli Clarke Pelli Architects, collaborating with Plan B Architecture & Urbanism on their 2013 Latrobe Prize-winning City of 7 Billion research project, and most recently, leading the design team for Eisenman Architects' Yenikapi Archeological Museum in Istanbul. She is currently a faculty member at the Yale School of Architecture and the University of Pennsylvania School of Design.
Amy DeDonato
Amy holds a Bachelor of Science in Architecture from The Ohio State University and a Master of Architecture from Yale University. Following her studies, she worked in New York City in the offices of Richard Meier and Partners and Eisenman Architects on a number of large scale mixed-use commercial and cultural projects across North America and Europe. She has maintained a commitment to research and teaching whilst in practice and was a design critic at the Yale School of Architecture. In 2014 she was named the Yale Edward P. Bass Scholar in Architecture and was awarded a scholarship for postgraduate study at the University of Cambridge, where she earned a Master of Philosophy in Architecture for research. She now practices architecture in London.
Collaboration
We are co-founders of AMOA - A Movement of Architecture - a collaborative architecture and design studio. For the past eight years we have collaborated on a wide range of projects from small-scale architectural installations to city-wide master plans.
What does architecture mean to you and what is the role of architect in society?
We believe that architecture challenges one's understanding of the built environment. An architect's training teaches one to see; to critically analyze the status quo and reimagine what it could be. The role of an architect encompasses many aspects and involves abstract reasoning, historical comprehension, technological innovation, and imagination among many other aspects. Architects have a broad skill-set that opens up many paths for one to find one's own voice in society, both within architecture and beyond.
Why do you participate in architecture vision competitions?
We have found competitions to be invaluable for our own growth. An architecture competition is an opportunity to experiment, test ideas, to gain a better understanding of our approach and methodology, and ultimately clarify our own position in architecture. Competitions provide a platform to connect with a wide network of potential collaborators and clients and are an open forum to showcase ideas and increase visibility.