We'd like to take the opportunity to introduce you to the winner of 2nd prize of our "Blue Clay Country Spa" competition - PUG from the United Kingdom!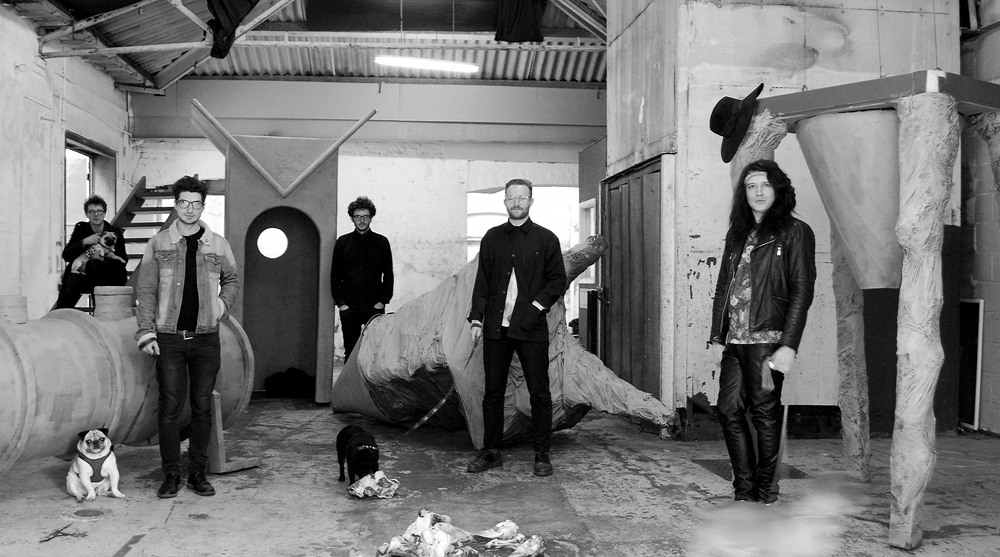 2nd prize winners from United Kingdom
PUG is an architecture and design group of five, founded in 2014 with offices in London and on the south coast. After graduating from The Royal College of Art and The Bartlett, each member of PUG has worked on numerous projects ranging in size, scale, budget and typology over many years while working for some of London's most renowned and up-and-coming companies.
PUG operates on the fringes of architectural culture, intersecting with other disciplines. It explores alternative forms of practice and aims to investigate and expand the scope of architectural responsibility.
PUG is influenced by modern day culture of all types and seeks to create projects that are unexpected, thought provoking and accessible to all.
PUG experiments with what is extremely familiar to fashion, the perfectly peculiar.
Can you give us brief information about the projects that you/your company have been involved in. For instance, what scale have you focused on/preferred, can you name any significant projects where company/ individuals have been involved?
PUG's output is diverse. A continuous thread through all of our projects is the use of narrative as a tool to engage with the site, the brief, the client and the context. We believe that stories are the key to connections, emotional and physical, between people, buildings and landscape and we use these connections to create the backdrop to everyday life. Our recent projects include recreating folklore in sculpture and work for the National Trust on the Shropshire hilltops, the sensitive re-use of a historic boathouse on the Poole coast, a basement studio conversion for a private client in East London and the proposal of Pugin Trains, a temporary Houses of Parliament aboard a train, recently exhibited in the Saatchi Gallery.
What does architecture mean to you and what is the role of an architect in your society?
PUG aims to create architecture that challenges convention, operating through a variety of media and disciplines to expand the scope of architectural practice in its traditional sense. Architecture is about people and PUG produces architecture that, like a theatre set, tells stories about a place and is completed by the interpretation and interaction of the user. Architecture must not dictate a specific way of life but instead act as a backdrop that influences everyday life, adding joy, celebrating rituals, places and events.
We believe works of art and architecture hold the key to talking about bigger issues. These can communicate and educate; thinking about the future through architecture as drivers for change.
Why do you participate in architecture vision competitions?
Competitions are integral to PUG's work; our first commission came from an open competition. They allow us to take risks and to break with convention they test the grounds for new ideas and techniques. Unsuccessful entries aren't seen as abortive work, rather as opportunities to develop a portfolio and an architectural language, and to display our capability on larger projects. HeARTland, a recently shortlisted project for the National Trust, for example, offered us a framework in which to test ideas about public art, place and landscape, some of which have been developed further in A House for Janis.
What advice would you give to individuals who struggle to decide whether it would be beneficial for them to participate in architecture vision competitions?
PUG's most interesting and challenging projects have come about from competitions. We actively seek out competitions and continually allocate a portion of our resource towards them. We have observed, however, that PQQ processes in many competitions are actively discouraging small practices from entering due to inordinate financial and experience requirements. Open and anonymous competitions, on the other hand, offer a large amount of uncertainty and require a large amount of time and resources. For these reasons we say find the right competition for you. This could be a traditional architectural project, it could be a public art commission, or it could simply be a pull out for a magazine.