We'd like to take the opportunity to introduce you to the 3rd prize winner of our "Archhive: Architecture in Virtual Reality" competition - Paolo Zurk from Colombia!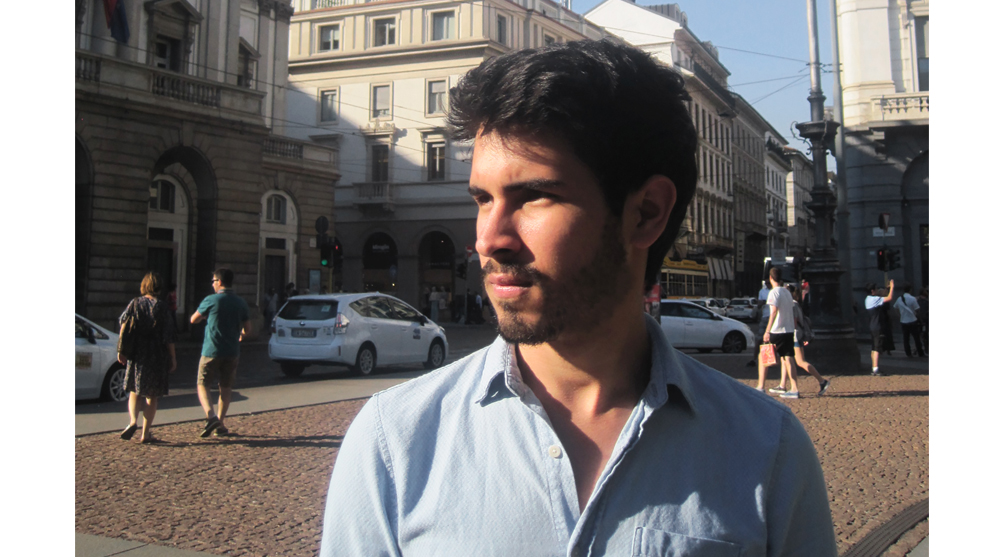 3rd prize winner from Colombia
I was born in 1993 in Bergamo, Italy but raised in Latin America, which has given me a personal understanding of different cultures, dynamics of cities and the influence of architecture in society.
I'm an architecture student in my final year in the Universidad de los Andes in Bogotá, Colombia and a year ago I worked as a design assistant in RIR Arquitectos and I had the amazing opportunity to do an internship at Taller 301 where I acquired a different set of skills and knowledge that serve me in my personal life as well as a strong guideline for my professional career as an architect.
During my internship in Taller 301 I participated in several local projects and international competitions of different scales, such as the houses on the outskirts of Bogotá, the extension of the Museo de Arte de Lima and the new Aarhus School of Architecture. There was no preference for projects of a particular scale, the goal was to produce a great design and communicate an architectural vision to the world.
What does architecture mean to you and what is the role of an architect in your society?
I believe an architect must be committed to his society in the sense that he or she must be constantly in contact with its people and dynamics in order to understand the specific needs and design in consequence.
I believe in equality of spatial opportunities, through a deep research of the environment and society, paying particular attention to ethics, functionality, constructivity and beauty of the design, allowing the infusion of nature in the architectural project. My focus is on spatial exploration and its influence on the individual as well as on society. The realisation of projects that show man as the main character, envisaging the close interrelation between the artistic and the technical aspects of the work.
My main target, once I graduate, is to develop projects with a strong identity, a cultural value and respect to their immediate environment.
Why do you participate in architecture vision competitions?
Because it's an opportunity to dream big, to find new solutions for a particular problem and to improve my architectural and communication skills. Basically, to keep on learning.
What advice would you give to individuals who struggle to decide whether it would be beneficial for them to participate in architecture vision competitions?
Do it! It's a great opportunity to grow and improve your own architectural ideas and skills.