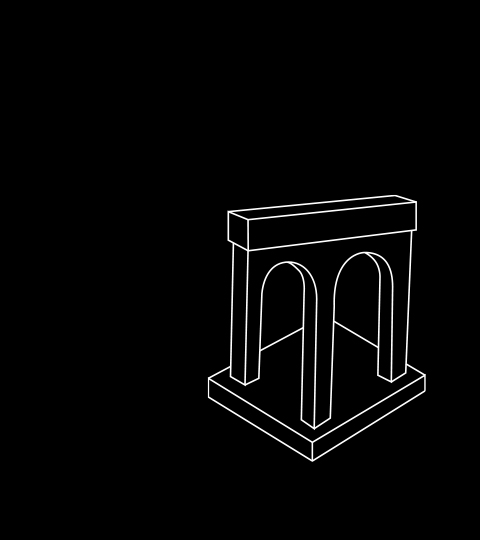 Essay Competition
Essay:
Architecture of Illusions
Foreword
Bee Breeders in partnership with ARCHHIVE BOOKS announces the winners of its 2021 open call for submissions to be published in the upcoming print publication on architecture illusions.

The Architecture of Illusions Essay Competition called for submissions expressing thoughts and opinions on the role of illusions in architecture. What is the impact of optical illusions in architecture and design. How do illusions affect design?

Bee Breeders and ARCHHIVE BOOKS partnered with a selection of jurors with wide ranging perspectives on the topic: Víctor Enrich Tarrés, a Barcelona-based photographer and artist that explores the connections between the digital and the non-digital worlds; Peter Thompson, Emeritus Professor at the Department of Psychology, University of York and Chief Editor of Perception & i-Perception journals; and Monika Woźniak, an architect and 3D designer from Poland who combines her passion for architecture and visualization through her project Antireality.

We received submissions from around the world. The works of the selected authors listed below have been chosen for print in ARCHHIVE BOOKS' upcoming publication.
Honorable mentions
VIEW
close
HONOURABLE MENTIONS
Project Name
Illusion is the Primary Substance of Film
Project authors
Daniel Sykes
Project Name
Frescoes - Architectural illusion through art
Project authors
Matthew Usher
Project Name
Wild Illusions
Project authors
Sarah Hopper
Open architecture competitions
Closest Deadline first

Project competitions first

Selected winning projects have the potential to be constructed

Ideas competitions first

Experimental competitions with the focus on pushing the boundaries of creativity
This website uses cookies for enhancing the user experience and tracking usage statistics.
More information is available in our
Privacy Policy
.