Competition
The Blue Clay Country Spa architecture competition, in partnership with SRED Global real estate developers, is tasking participants with presenting designs for a countryside guest house that would specialise in providing health treatments using this unique and naturally occurring organic product. Blue clay has long been used in restorative treatments, and provides health and beauty benefits in its naturally occurring form. Blue clay has an exceptionally high mineral content and been used for centuries for medicinal purposes. The research is still being carried out to this day to further understand the clay's antibacterial properties.

The Blue Clay Country Spa will be located in Latvia, a small European country in the Baltic region situated between Lithuania and Estonia, in an area that has a rich source of the blue clay. The Blue Clay Country Spa architecture competition will help to further promote ecotourism which is already very popular in Latvia. The country spa will allow guests to experience some of the country's most beautiful landscapes and live and interact with nature, all while being pampered with beauty treatments from all natural products.

As one of Europe's greenest countries, Latvia is a strong promoter of ecotourism, with overnight accommodation already offered in organic farms and country cottages. Ecotourism is especially popular in Latvia due in thanks to its remarkably low population density and the sheer amount of green and untouched natural areas.

For the Blue Clay Country Spa architecture competition, participants are asked to create designs for a guest house complex that is capable of providing overnight accommodation for one family. The guest house would also need to include treatment rooms, accommodation for the staff, and other ecotourism elements such as a small farm to house local animals.

The winning designs will be considered for construction, and should focus on eco-friendly and cost-effective building techniques that will set a positive example of green building practice, and further popularise ecotourism in Latvia.

Download full competition brief for more information!

COMPETITION SITE:

The competition site is located in the rural area of Kurzeme in Western Latvia. The location is known for both its cultural heritage and its natural beauty that is teeming with forests, lakes and grasslands. The Blue Clay that is to be used for treatments is naturally abundant in this area, but accessibility to the site is limited to an isolated dirt road that passes through natural forests, limiting the amount of equipment and resources that can be used during construction. There are no close neighbours and the site is enclosed by the grassland that transfers into forest.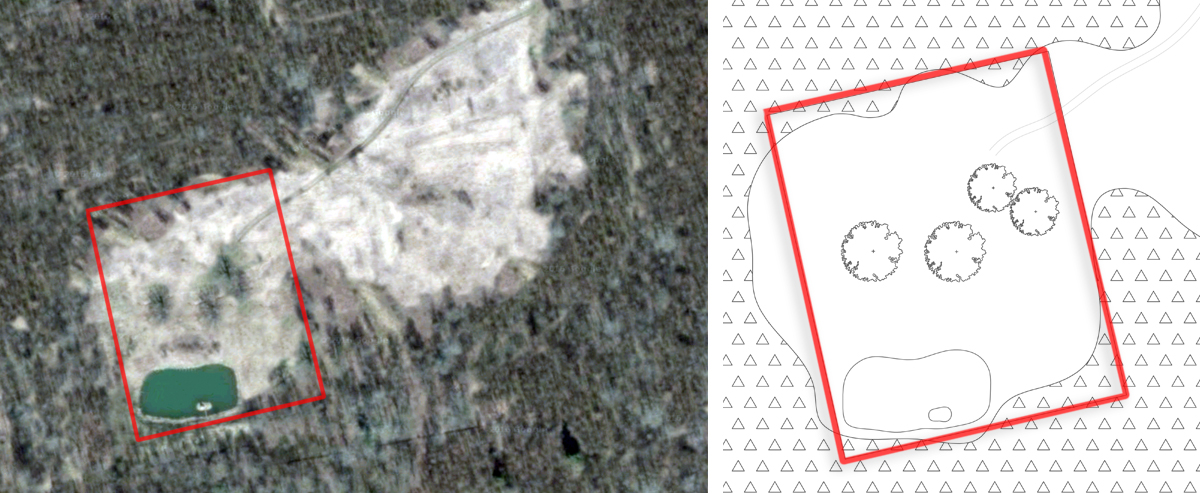 Competition site plan



Competition site

ELIGIBILITY:

Competition is open to all. No professional qualification is required. Design proposals can be developed individually or by teams (4 team members maximum).

LANGUAGE:

- Correspondence with organizers must be conducted in English.
- All information submitted by participants must be in English.

Download full competition brief for more information!