We'd like to take this opportunity to introduce the 1st prize winners of Iceland Trekking Cabins competition - Deagan McDonald and Kelsey Nilsen from Canada!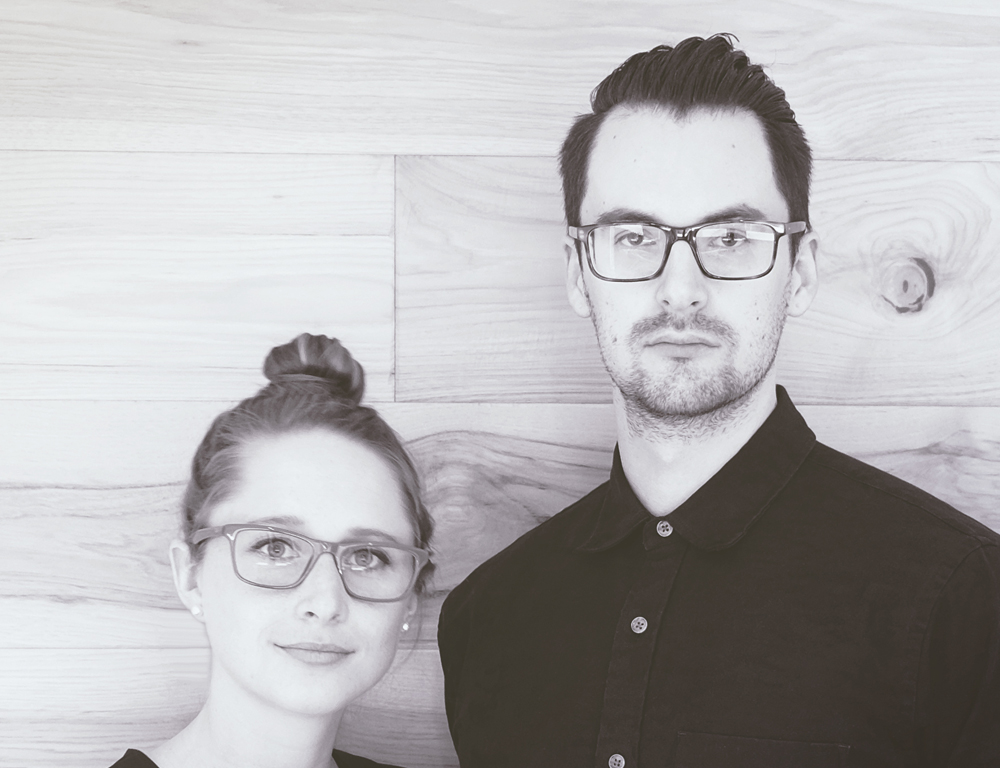 1st prize winners from Canada: Kelsey Nilsen and Deagan McDonaldOrigins is an experimental design and fabrication studio based out of Toronto, Ontario.

Origins was founded in 2015 by Deagan McDonald and Kelsey Nilsen, both recent M.Arch graduates of the John H. Daniels Faculty at the University of Toronto.

On paper, we are trained architects, artists, digital fabrication specialists, graphic designers, and entrepreneurs. We operate on many scales, from furniture to built environment. We move fast. Our multi-faceted approach to design and making gives us the agility to shift gears and disciplines quickly, focusing our attention on the projects and problems that really speak to us.

Outside of Origins, Deagan works for the John H. Daniels Faculty running the Digital Fabrication Lab and rapid prototyping facilities. Kelsey works for HDR Toronto as a registered intern, specializing in design for transit and healthcare projects.

Most recent projects include a winning furniture entry into the IIDEX Canada's 2016 Woodshop Competition, and an honorable mention in the Sequoia Climbing Space Competition hosted by reTH!NKING.
What does architecture mean to you and what is the role of an architect in your society?
The role of the architect is to question everything, including the discipline of architecture itself. Architecture is becoming more and more difficult to define, and in a good way. We believe that good design has a place in all aspects of our society, and it is up to us to continually broaden these horizons.
Why do you participate in architecture vision competitions?
To experiment freely. It is a very refreshing experience to put down pure, unfiltered ideas onto paper and send them out into the world.
What advice would you give to individuals who struggle to decide whether it would be beneficial for them to participate in architecture vision competitions?
Find the right competition for you; don't force it. Don't enter for any reason other than you find the problem compelling, and worth solving. Along the way, take the opportunity to push every personal boundary you encounter in design, representation, communication. You will be better for it.